"Unvoiced Diaries" Instagram Live with Önder Baloglu – Özkan Manav
9:00 pm
"Unvoiced Diaries" Instagram Live with Önder Baloglu - Özkan Manav
"Unvoiced Diaries" Instagram Live with Önder Baloglu – Özkan Manav
Event
Özkan Manav studied composition with Adnan Saygun and İlhan Usmanbaş at Mimar Sinan University State Conservatory, and completed his education with his PhD studies in Boston University under the supervision of Lukas Foss and Marjorie Merryman. The composer who has shared 1st place prize in the 2nd Nejat Eczacıbaşı National Composition Competition (İzmir, 1998), 2nd prize in the BMW musica viva Composition Competition (Munich, 1998), Deutsche Welle Composition Award (Köln, 2002), first prize in the Sofia 2010 International Composition Competition, the 1st prize in the Arioso Musica Domani International Composition Competition (Italy-USA, 2010) and Donizetti 2011 – Composer of the Year awards. His works were published by Kalan Music, Naxos, Albany Records and Lila Music companies. He still continues his academician career, which he started in 1991 at the Mimar Sinan Fine Arts University State Conservatory.
Gedik Art Instagram Page
@gediksanat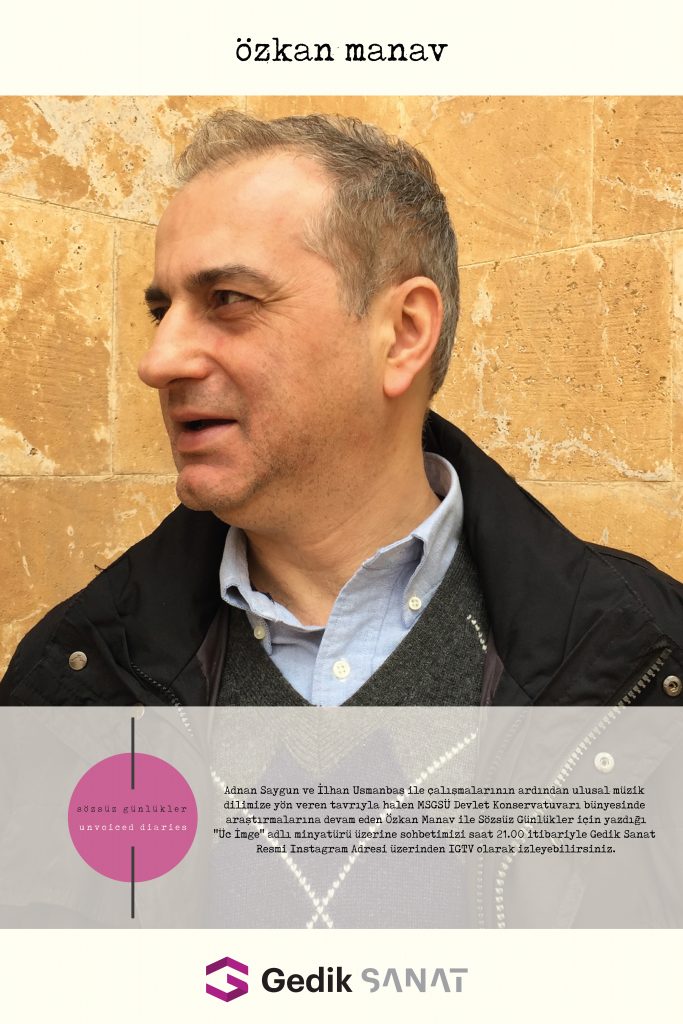 Gedik Sanat. Tüm hakları saklıdır. All rights reserved. © 2019.