Gedik Art Meetings (ONLINE) – Pelin Ayşin Kiremitçi
4:00 pm
Gedik Art Meetings (ONLINE) - Pelin Ayşin Kiremitçi
Gedik Art Meetings (ONLINE) – Pelin Ayşin Kiremitçi
Event
Gedik Art Meetings continues. Do not miss the interview with our art consultant Assoc. Nihan Atalay and Pelin Ayşin Kiremitçi, who teaches at the Istanbul University State Conservatory Wind Instruments Oboe Department. The meeting, which will take place at Istanbul Gedik University's official Instagram account on Monday, June 1 at 4 p.m. will focus on the artist's education and art life.
Istanbul Gedik  University Instagram Page
@gedikedu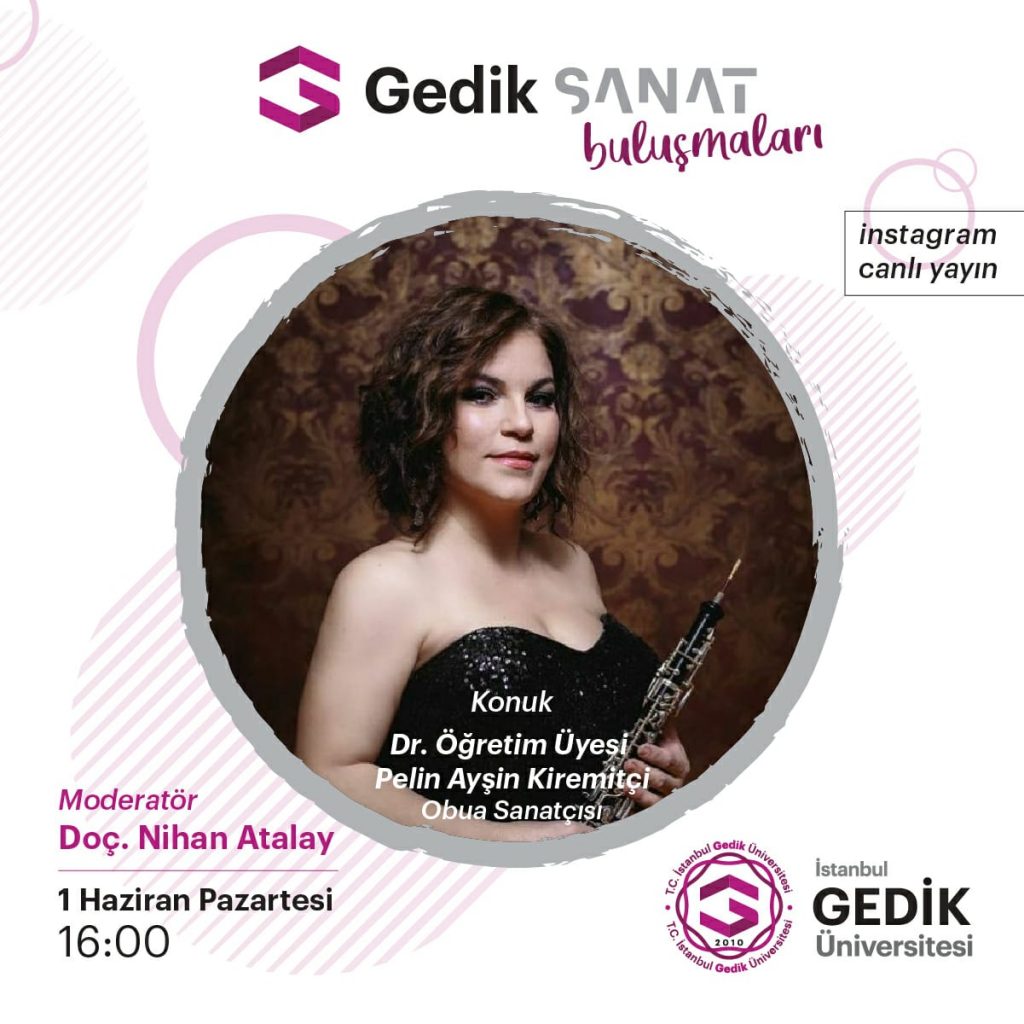 Gedik Sanat. Tüm hakları saklıdır. All rights reserved. © 2019.