WOMEN HAVE VOICE | WORLD PREMIERE | MESRUH SAVAS & GONCA OZMEN | "BELKİ SESSİZ"
9:00 pm
WOMEN HAVE VOICE | WORLD PREMIERE | MESRUH SAVAS & GONCA OZMEN | ''BELKİ SESSİZ''
WOMEN HAVE VOICE | WORLD PREMIERE | MESRUH SAVAS & GONCA OZMEN | "BELKİ SESSİZ"
Event
The poems of our three poetess were composed by our three composers!
We will watch the piece composed by Gonca Özmen's poem "Belki Sessiz" and Mesruh Savaş's composition, with the Sirene Choir under the direction of Volkan Akkoç.
Tonight at 09:00 pm. the third and last screening of our "Woman Has Voice" project will be on youtube.com/gediksanat!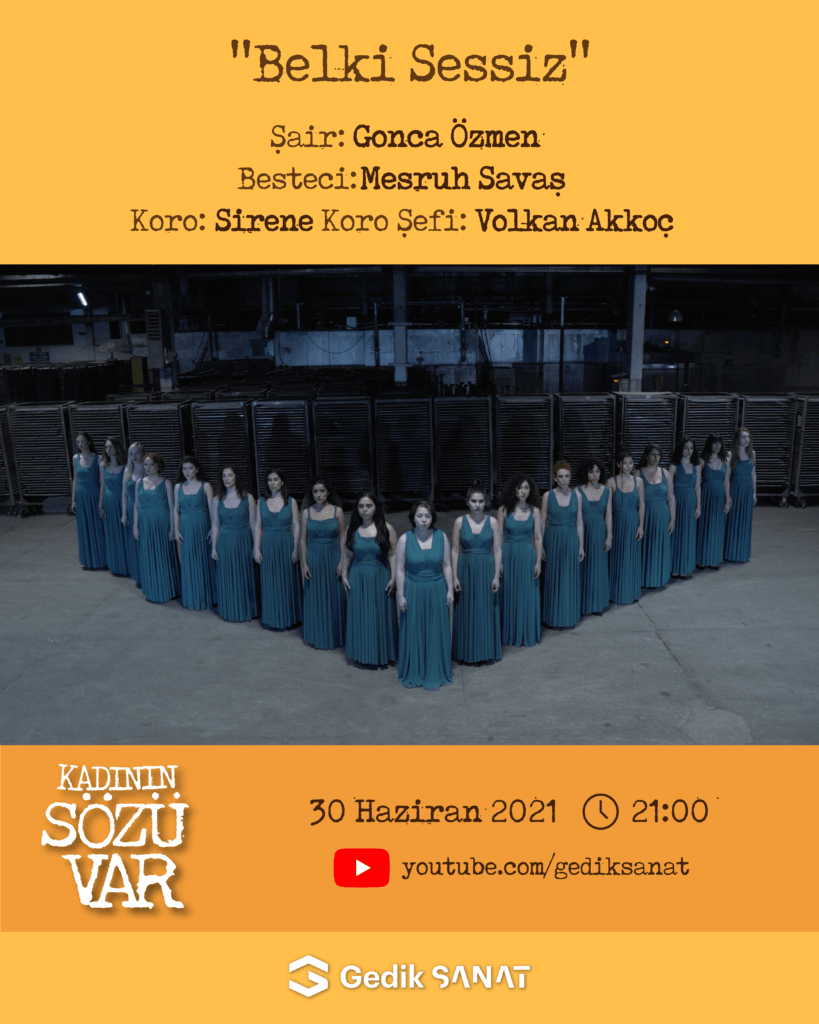 Gedik Sanat. Tüm hakları saklıdır. All rights reserved. © 2019.