"Unvoiced Diaries" Instagram Live with Önder Baloglu – Zeynep Gedizlioğlu
9:00 pm
"Unvoiced Diaries" Instagram Live with Önder Baloglu - Zeynep Gedizlioğlu
"Unvoiced Diaries" Instagram Live with Önder Baloglu – Zeynep Gedizlioğlu
Event
Zeynep Gedizlioğlu studied composition with Cengiz Tanç in Istanbul, Theo Brandmüller in Saarbrücken, Ivan Fedele in Strasbourg and Wolfgang Rihm in Karlsruhe, and music theory with Michael Reudenbach. The works of the artist, who owns many important incentive scholarships, have been interpreted by important chefs at the prominent festivals about new music. Zeynep Gedizlioğlu won the Ernst von Siemens Composer Award in 2012, and the Composer of the Year Award at the 5th Donizetti Music Awards in 2014, and was nominated for the German Music Writers Award in 2016. In 2018, she was awarded the Heidelberg Female Artist Award for all her works. Zeynep Gedizlioglu, the winner of the Berlin Art Award in the field of music, given by the Berlin Academy of Arts, still lives in Berlin.
Gedik Art Instagram Page
@gediksanat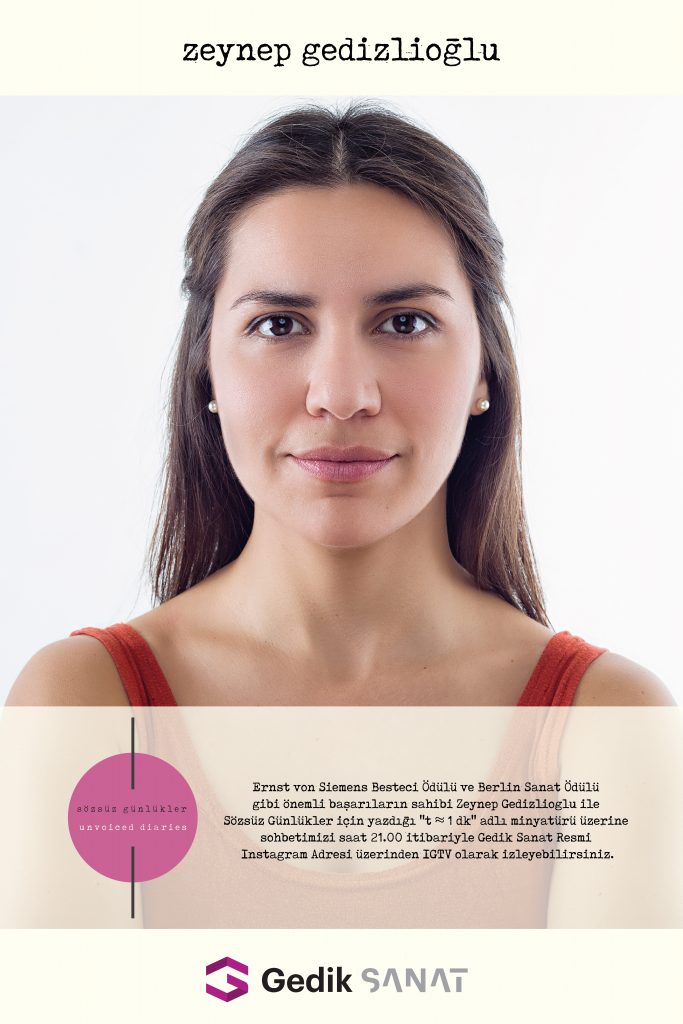 Gedik Sanat. Tüm hakları saklıdır. All rights reserved. © 2019.