"Unvoiced Diaries" Instagram Live with Önder Baloglu – Utku Aşuroğlu
9:00 pm
"Unvoiced Diaries" Instagram Live with Önder Baloglu - Utku Aşuroğlu
"Unvoiced Diaries" Instagram Live with Önder Baloglu – Utku Aşuroğlu
Event
Utku Asuroglu's works have been featured at acclaimed festivals such as Darmstädter Ferienkurse, Donaueschinger Musiktage Next Generation, Gaudeamus Muziekweek, Wittener Tage für neue Kammermusik, Manifeste. His works have been performed by leading ensembles worldwide, including Orchestre Philharmonique de Radio France, Ensemble Intercontemporain, Ensemble Modern. Utku Asuroglu was the winner of the Outstanding Artist Award in Composition of the Austrian Federal Ministry 2016, the 40th Irino Prize (Japan) 2019, the Composition Prize City of Graz 2014 (Austria), the Promising Young Composer 2018 by European-wide Ulysses Network-IRCAM Paris (France). Utku Asuroglu is currently a doctoral candidate at Stanford University. His works are published by Edition Gravis, Berlin.
Gedik Art Instagram Page
@gediksanat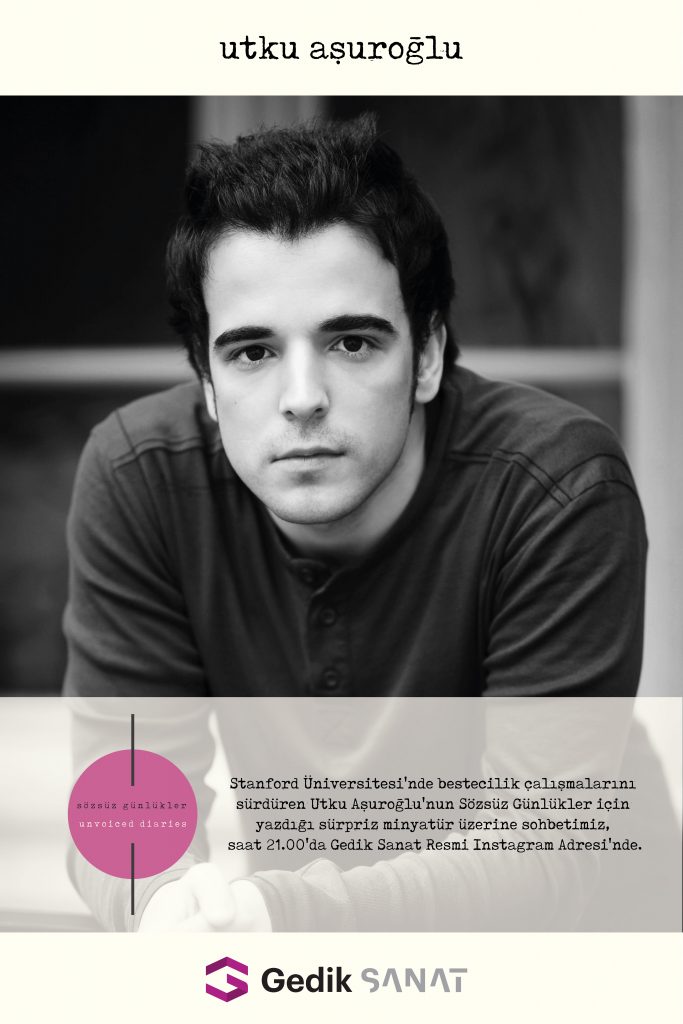 Gedik Sanat. Tüm hakları saklıdır. All rights reserved. © 2019.