"Unvoiced Diaries" Instagram Live with Önder Baloglu – Orhun Orhon
9:00 pm
"Unvoiced Diaries" Instagram Live with Önder Baloglu - Orhun Orhon
"Unvoiced Diaries" Instagram Live with Önder Baloglu – Orhun Orhon
Event
Orhon studied composition with Elhan Bakihanov at Bilkent University Faculty of Music and Performing Arts and later with Rainer Boesch in France. Composer who has a a second prize (2008) and a third prize in the Dr. Nejat Eczacıbaşı National Composition Contest,  is also one of the leading conductors of his generation. Orhun Orhon, who has worked with Gürer Aykal in the field of Orchestra Conducting, is the creator and a guide of many projects on experimental studies in contemporary music and the development of the Turkish national music tradition. He carries out his ideals in this direction especially with groups such as Ankara Youth Orchestra and Hezarfen Ensemble. He still works as an academic member at Başkent University State Conservatory.
Gedik Art Instagram Page
@gediksanat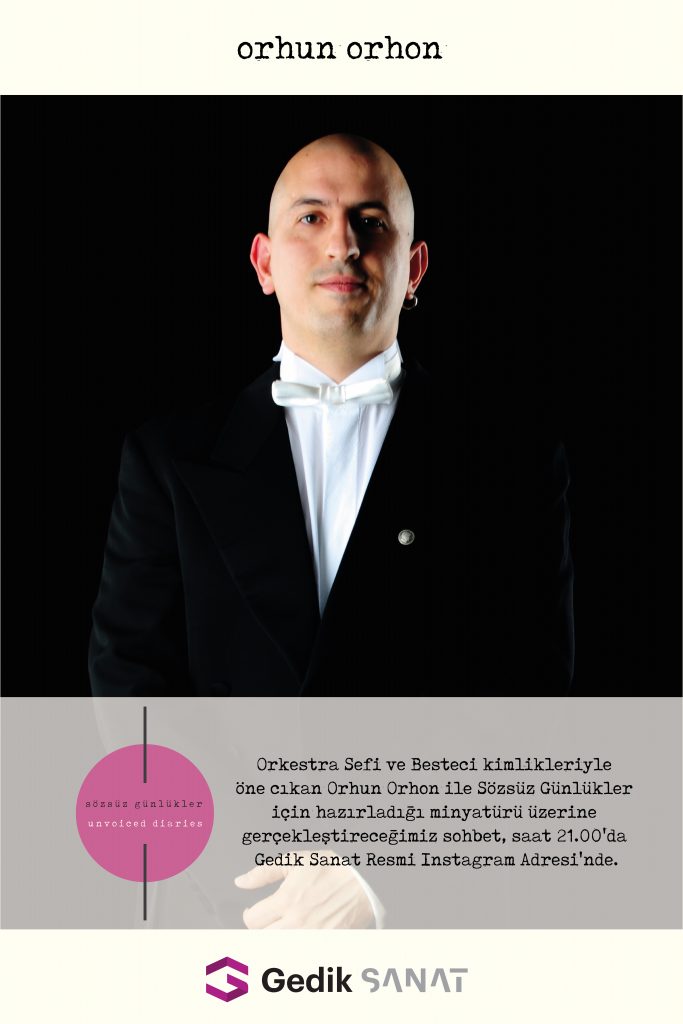 Gedik Sanat. Tüm hakları saklıdır. All rights reserved. © 2019.