"Unvoiced Diaries" Instagram Live with Önder Baloglu – Onur Türkmen
9:00 pm
"Unvoiced Diaries" Instagram Live with Önder Baloglu - Onur Türkmen
"Unvoiced Diaries" Instagram Live with Önder Baloglu – Onur Türkmen
Event
Onur Türkmen shapes his works on "Ritual Drama" which focuses on Turkish music maqam and instruments of Turkish music, and investigates the interrelationship of "Calligraphy", poetry, drama, and ritual. Türkmen is the winner of the Art Council of Ireland New Work Award (2019), Eduart van Benium Stichting (2018), Donizetti Classical Music composer of the year (2018) also, composer and researcher of the 2015-2020 European Research Council project "Beyond East and West". Türkmen completed his composition education at Berklee College of Music and ITU MIAM. He is still working as a lecturer and vice dean at Bilkent University Faculty of Music and Performing Arts.
Gedik Art Instagram Page
@gediksanat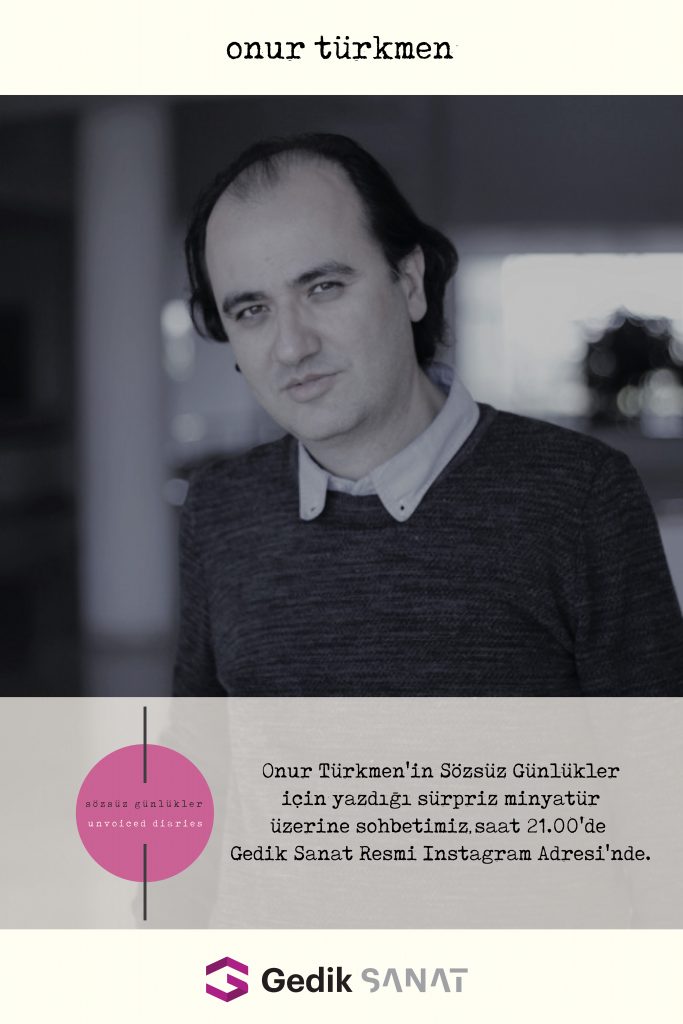 Gedik Sanat. Tüm hakları saklıdır. All rights reserved. © 2019.