"Unvoiced Diaries" Instagram Live with Önder Baloglu – Murat Cem Orhan
9:00 pm
"Unvoiced Diaries" Instagram Live with Önder Baloglu - Murat Cem Orhan
"Unvoiced Diaries" Instagram Live with Önder Baloglu – Murat Cem Orhan
Event
Conductor and Composer Murat Cem Orhan, after graduating from the Dokuz Eylül State Conservatory Opera Department, completed his master's degree at Istanbul University State Conservatory and Brooklyn College of Music. Having completed his master's degree on Orchestra Conducting at the MSGSÜ State Conservatory in the class of Antoni Pirolli, Orhan still continues his work as a Conductor within Ankara DOB and with many Symphonic Orchestras in Turkey and abroad. Murat Cem Orhan, who won the first place prize in the Nejat Eczacıbaşı National Composition Competition in 2012 and 2016, performed the World Premiere of the composition A Day Not to Die, the special order of Gedik Sanat, in February 2020.
Gedik Art Instagram Page
@gediksanat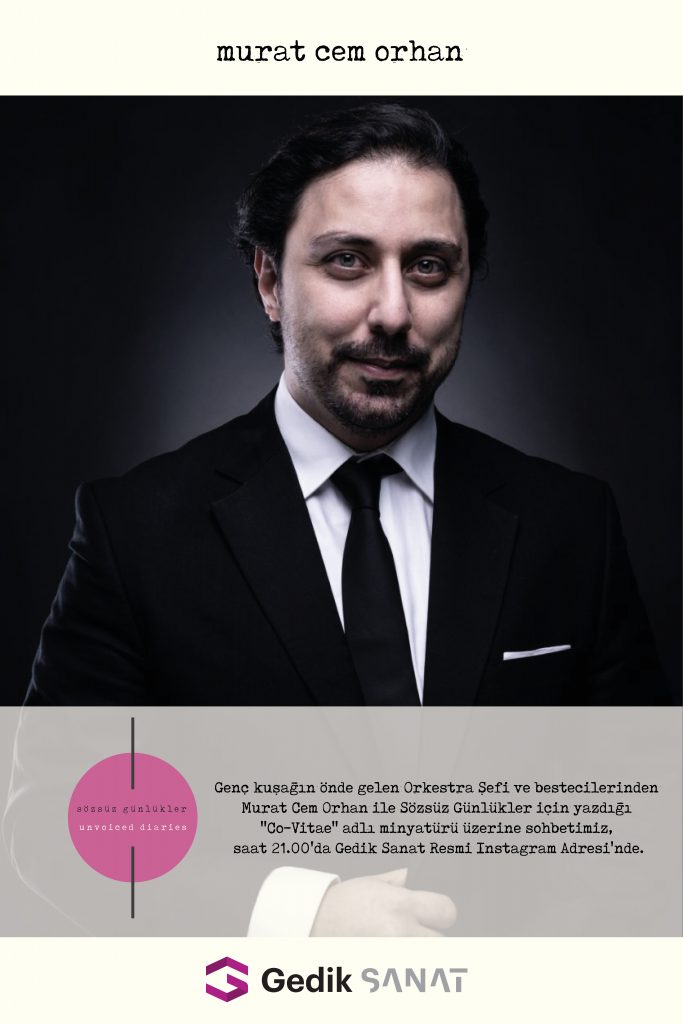 Gedik Sanat. Tüm hakları saklıdır. All rights reserved. © 2019.