"Unvoiced Diaries" Instagram Live with Önder Baloglu – Mehmet Can Özer
9:00 pm
"Unvoiced Diaries" Instagram Live with Önder Baloglu - Mehmet Can Özer
"Unvoiced Diaries" Instagram Live with Önder Baloglu – Mehmet Can Özer
Event
Mehmet Can Özer is a versatile composer who combines traditional music elements with electroacoustic music. Özer who lived in Europe and Turkey for the last decade, has combined Western and Eastern music resources in his own musical language. His works have been interpreted by many leading ensembles in important festivals. The artist has been awarded the Halıcı-Midi Composition Competition (1998), Bourges International Electroacoustic Music Competition (2003 and 2007), Goethe Institute Artist Award (2006) and SWR Experimental Studio (2008). Having his composition and music technologies education with Bujor Hoinic, Michael Jarrell, Rainer Boesch and Gerald Bennett in Ankara, Geneva, Zurich and Berlin, Özer, in addition to his artistic activities, is an active sound engineer who carries out his productions on the classical and jazz music axis. He still works as the head of the music department and professor at Yaşar University.
Gedik Art Instagram Page
@gediksanat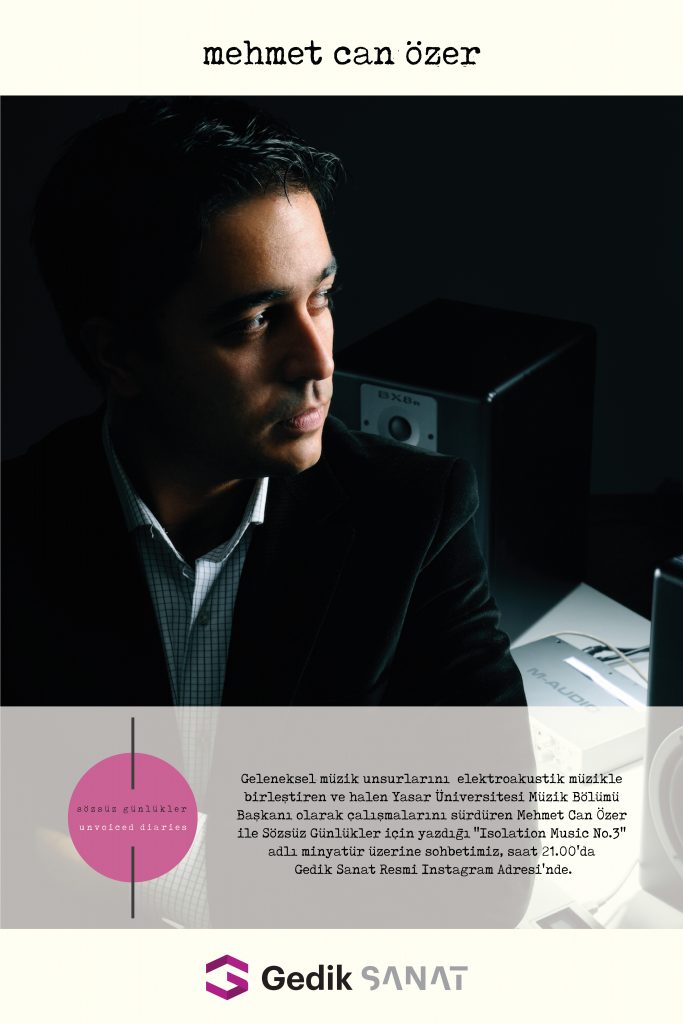 Gedik Sanat. Tüm hakları saklıdır. All rights reserved. © 2019.