"Unvoiced Diaries" Instagram Live with Önder Baloglu – Mahir Cetiz
9:00 pm
"Unvoiced Diaries" Instagram Live with Önder Baloglu - Mahir Cetiz
"Unvoiced Diaries" Instagram Live with Önder Baloglu – Mahir Cetiz
Event
Mahir Cetiz, a Ankara-born composer living in New York, graduated from the Ankara State Conservatory. His works have been performed by important groups around the world such as BBC Philharmonic, New York Philharmonic, Ensemble Intercontemporain and published by institutions such as Naxos. Cetiz, who has been teaching at Columbia University in New York for years, will teach at Memphis University as of August. His new projects includes a Cello-Piano piece, a piece that will be used Turkish instruments and Western instruments together, and electroacoustic works.
Gedik Art Instagram Page
@gediksanat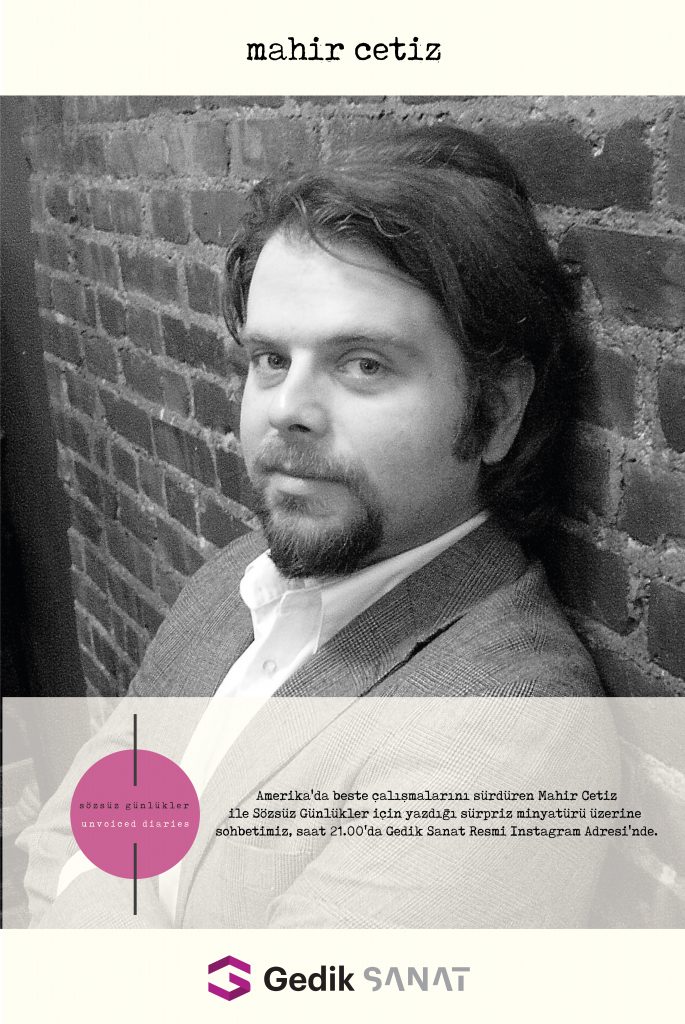 Gedik Sanat. Tüm hakları saklıdır. All rights reserved. © 2019.