"Unvoiced Diaries" Instagram Live with Önder Baloglu – Kamran Ince
9:00 pm
"Unvoiced Diaries" Instagram Live with Önder Baloglu - Kamran Ince
"Unvoiced Diaries" Instagram Live with Önder Baloglu – Kamran Ince
Event
Kamran Ince, as Los Angeles Times describes is; "one of the rare composers who can stay exotic without breaking his ties with modern music", was born in 1960 in Montana. İnce received his Ph.D from Eastman School of Music and is currently working as a professor at Memphis University and provides composition training in Istanbul Technical University Dr. Erol Üçer Music Advanced Research Center. Ince's music, which has received many awards such as The Rome Prize, the Guggenheim Fellowship, the Lili Boulanger Prize and the Arts and Letters Award in Music from the American Academy of Arts and Letters, is published only by Schott Music Corporation.İnce, who's works have been interpreted in many important festivals, has  5 Naxos CD's: Music fora Lost Earth, Galatasaray, Hammers & Whistlers, Constantinople, and Kamran Ince. His other CD's include In White from Innova and Passion and Dreams, Fall of Constantinople from Argo / Decca, and Kamran Ince & Friends and Asumani from Albany.
Gedik Art Instagram Page
@gediksanat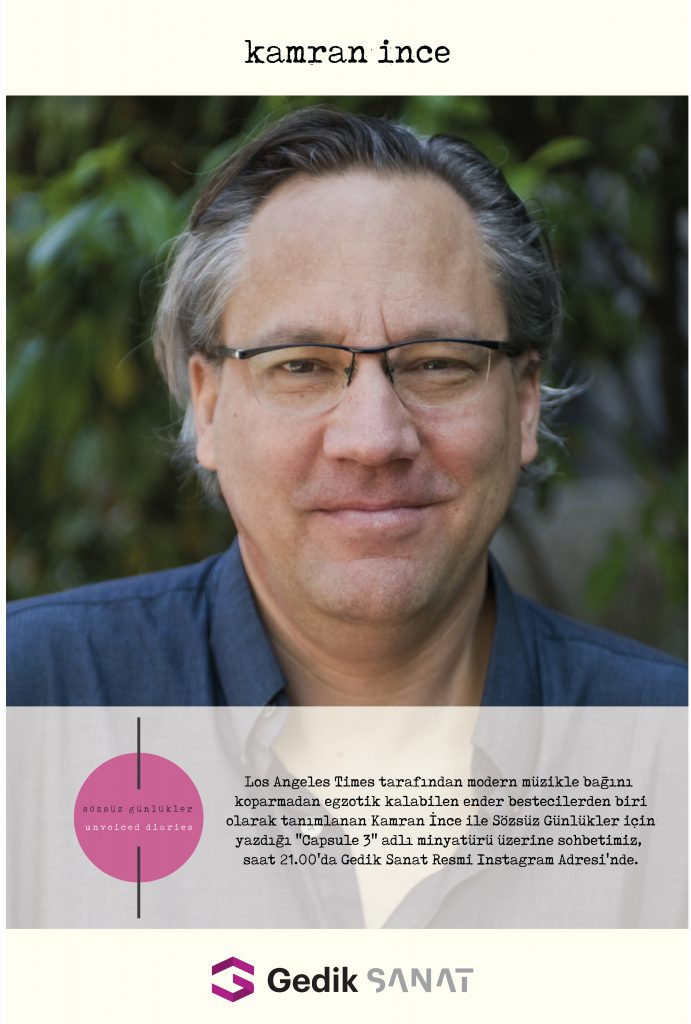 Gedik Sanat. Tüm hakları saklıdır. All rights reserved. © 2019.