"Unvoiced Diaries" Instagram Live with Önder Baloglu – Hakan Ali Toker
9:00 pm
"Unvoiced Diaries" Instagram Live with Önder Baloglu - Hakan Ali Toker
"Unvoiced Diaries" Instagram Live with Önder Baloglu – Hakan Ali Toker
Event
Hakan Ali Toker, began his piano and composition education in Turkey and completed in Indiana University Music School. Alongside his albums "Turkish Music with Piano" and "Alla Turca Toker", in which he focuses on modern Turkish Music, he received the "Global Music Awards" with his albums "Toker Messing Around" and "Taurus Mountains". As a composer and arranger, Toker, who works in many music genres, especially classical music, jazz and Turkish music, also synthesizes the genres and creates original mixes and improvisations.
Gedik Art Instagram Page
@gediksanat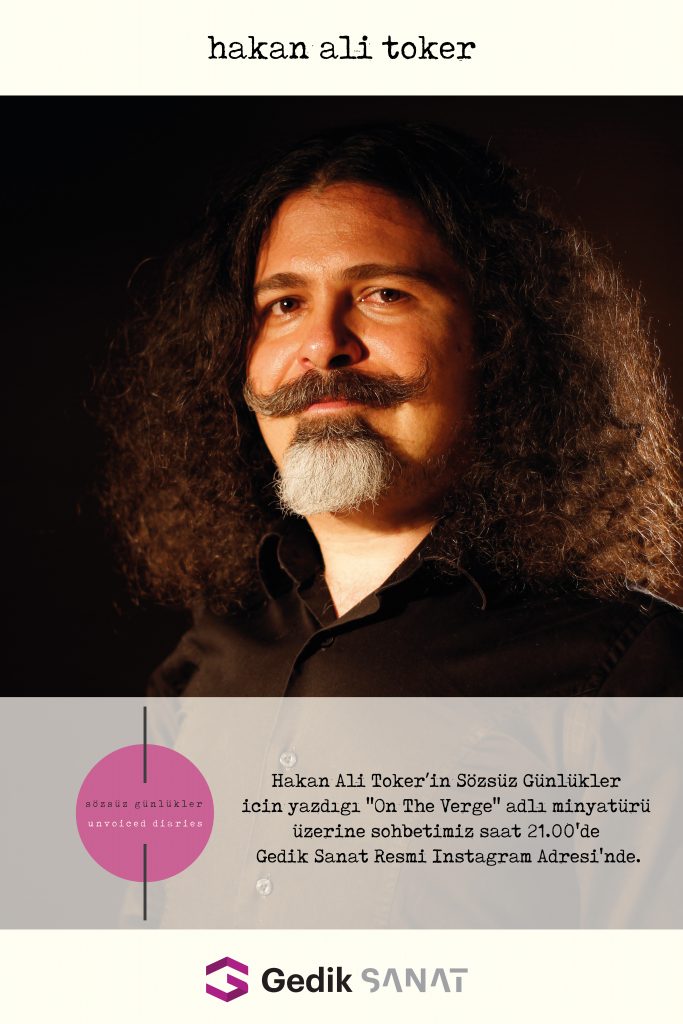 Gedik Sanat. Tüm hakları saklıdır. All rights reserved. © 2019.