"Unvoiced Diaries" Instagram Live with Önder Baloglu – Enver Yalçın Özdiker
9:00 pm
"Unvoiced Diaries" Instagram Live with Önder Baloglu - Enver Yalçın Özdiker
"Unvoiced Diaries" Instagram Live with Önder Baloglu – Enver Yalçın Özdiker
Event
Enver Yalçın Özdiker graduated from Essen Folkwang Art University, Composition Department in 2010 and studied composition with Prof. Günter Steinke, conductorship with Prof. David de Villiers, and piano with Prof. Wolfgang Richter. He has worked with institutions and ensembles such as Dortmund Opera, Wuppertal Opera, Bochum Symphony, Essen Philharmonic, Dortmund Philharmonic, Hagen Philharmonic Orchestras, Ensemble E-mex, Ensemble Linea and Ensemble Folkwang Modern. Besides being a composer, Özdiker teaches music theory, arrangement, orchestration at the North Rhine-Westphalia State Music Academy as a lecturer.
Gedik Art Instagram Page
@gediksanat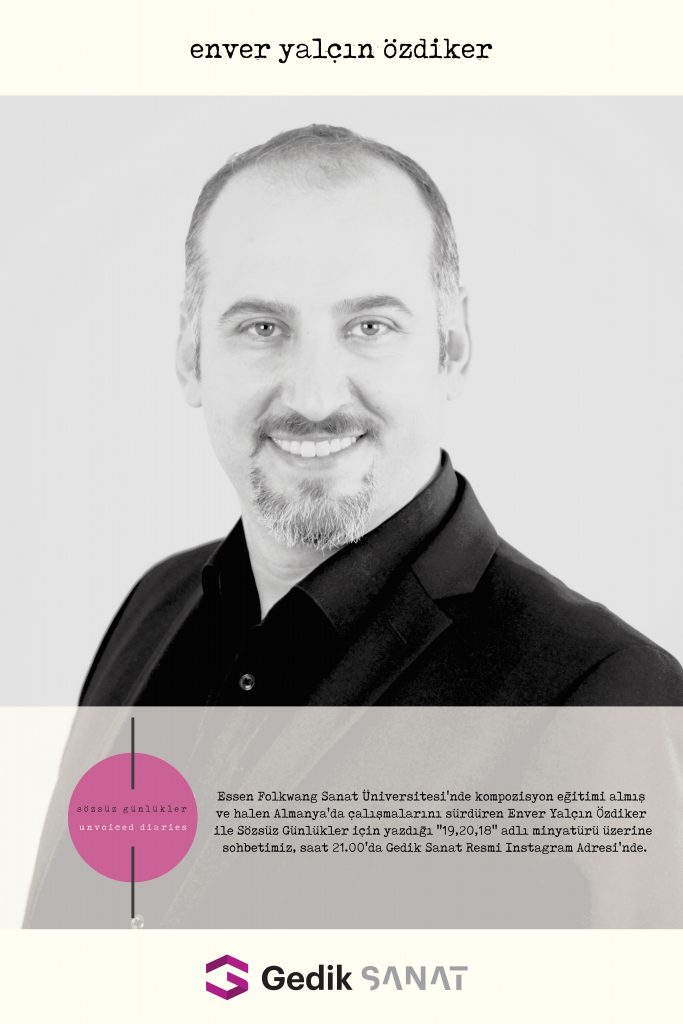 Gedik Sanat. Tüm hakları saklıdır. All rights reserved. © 2019.