"Unvoiced Diaries" Instagram Live with Önder Baloglu – Didem Coşkunseven
9:00 pm
"Unvoiced Diaries" Instagram Live with Önder Baloglu - Didem Coşkunseven
"Unvoiced Diaries" Instagram Live with Önder Baloglu – Didem Coşkunseven
Event
Didem Coskunseven is a composer, sound artist and electronic musician based in Berkeley, CA. Coskunseven's works vary between acoustic compositions for ensembles, electronic music, installations for gallery spaces and productions for stage focusing on creating multi-sensorial experience. Coskunseven studied visual arts, philosophy and music composition in Istanbul. Since graduating from Center for Advanced Studies in Music, ITU, she participated in several contemporary music festivals and workshops in Europe, Turkey and the United States. She is currently continuing her Ph.D studies at the department of music at UC Berkeley.
Gedik Art Instagram Page
@gediksanat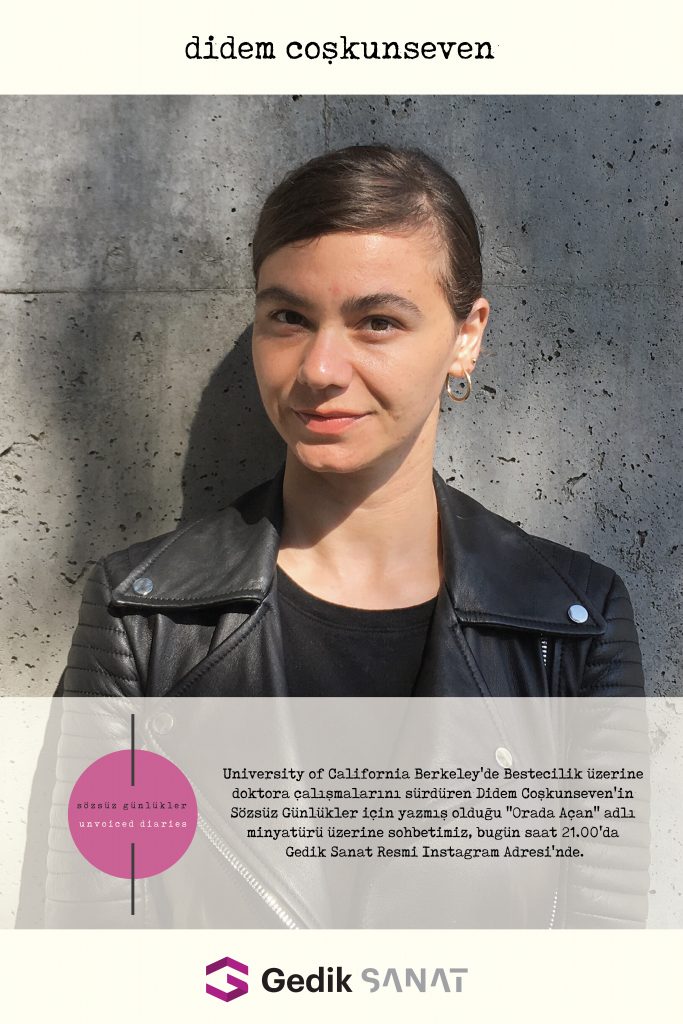 Gedik Sanat. Tüm hakları saklıdır. All rights reserved. © 2019.