"Unvoiced Diaries" Instagram Live with Önder Baloglu – Deniz Nurhat
9:00 pm
"Unvoiced Diaries" Instagram Live with Önder Baloglu - Deniz Nurhat
"Unvoiced Diaries" Instagram Live with Önder Baloglu – Deniz Nurhat
Event
Deniz Nurhat who completed her undergraduate study at Mimar Sinan Fine Arts University, Department of Sociology, continued her MSc at MSGSÜ Istanbul State Conservatory Musicology Department for a while. Then, she graduated in 2018 after studied composition at Istanbul Technical University Music Advanced Research Center (MIAM). Her works were performed in Istanbul, Bendigo, Bosnia and Herzegovina, Paris, Nice, Marseille, Lviv and Larissa. She still lives in Fethiye.
Gedik Art Instagram Page
@gediksanat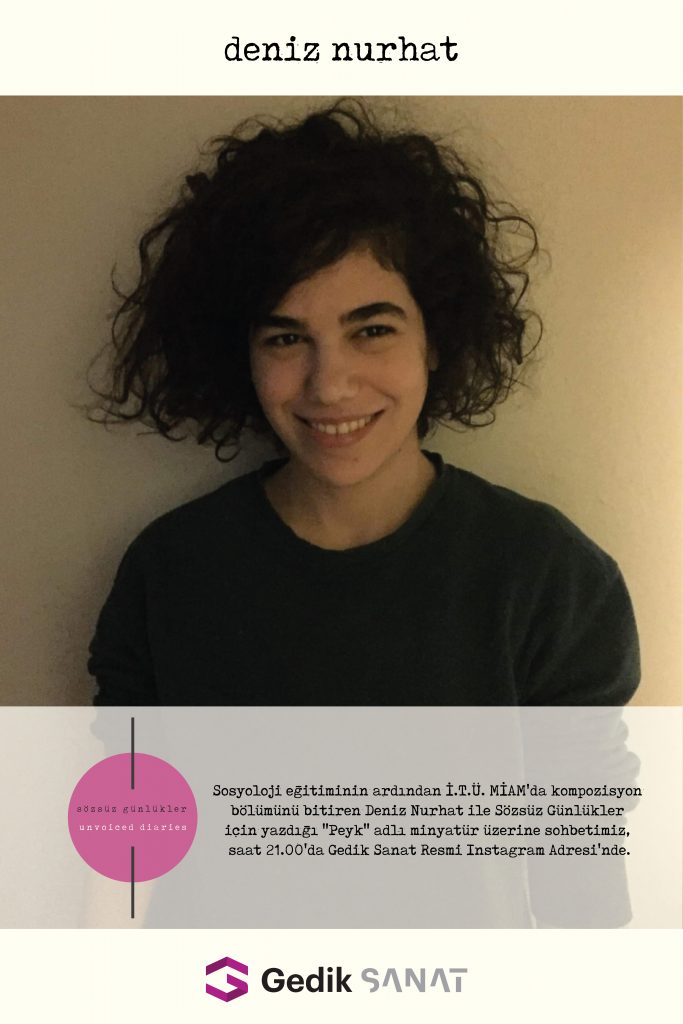 Gedik Sanat. Tüm hakları saklıdır. All rights reserved. © 2019.