"Unvoiced Diaries" Instagram Live with Önder Baloglu – Cem Esen
9:00 pm
"Unvoiced Diaries" Instagram Live with Önder Baloglu - Cem Esen
"Unvoiced Diaries" Instagram Live with Önder Baloglu – Cem Esen
Event
Born in 1997 in Adana, Cem Esen, who worked with Can Coker and Prof. Metin Ülkü on piano in Turkey, still continuing his studies with Roland Krüger in Hannover Hochschule für Musik. The artist, who has studies on Composition as well as his degrees in National Piano Competitions such as Başkent University National F.Chopin, Gümüşlük Music Festival, First Ahmed Adnan Saygun, Vedat Kosal, has created and adopted the style of "Contramantism" in his compositions.
Gedik Art Instagram Page
@gediksanat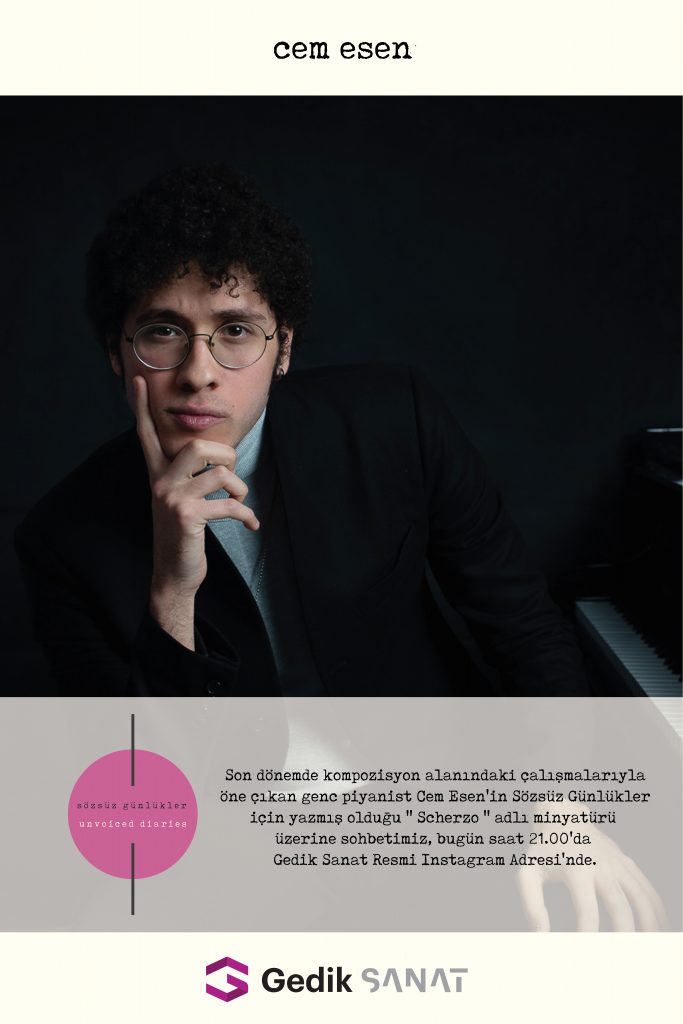 Gedik Sanat. Tüm hakları saklıdır. All rights reserved. © 2019.