Quarantine Circumstances | The Three Sisters
9:00 pm
Quarantine Circumstances | The Three Sisters
Quarantine Circumstances | The Three Sisters
Event
On the fifth screening day of "Quarantine Circumstances", a section of Chekhov's Three Sisters play will be broadcasted.
The work, considered as an observation of the family notion, also focuses on the individual's searches. The conversation that the characters made about life, is a reflection surrounded by ironies.
Özgün Çoban, Alparslan Baştuğ and Nilay Erdönmez are performing with Uğur Çerkezoğlu's music that questioning the forms.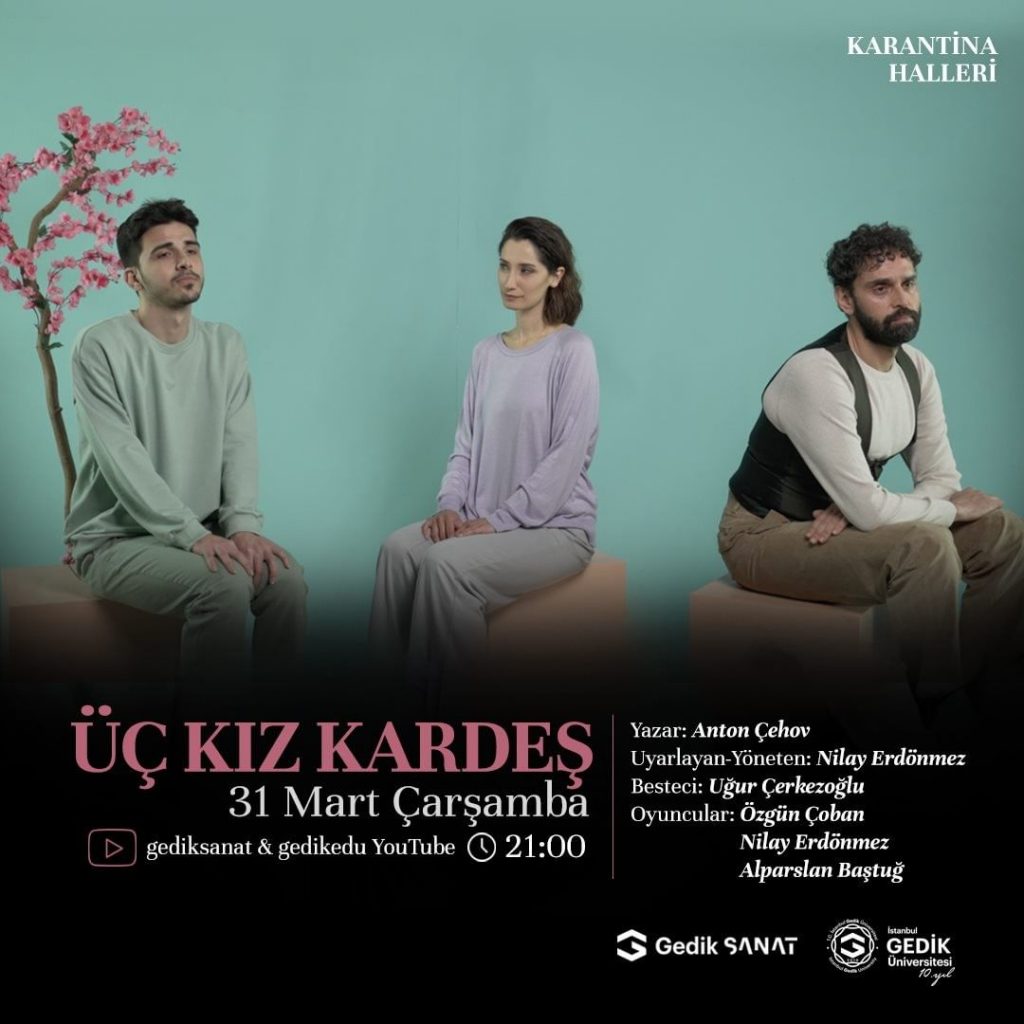 Gedik Sanat. Tüm hakları saklıdır. All rights reserved. © 2019.