Quarantine Circumstances | The Man with the Flower in His Mouth
9:00 pm
Quarantine Circumstances | The Man with the Flower in His Mouth
Quarantine Circumstances | The Man with the Flower in His Mouth
Event
? In the second section of "Quarantine Circumstances", a part of Luigi Pirandello's "The Man With The Flower in His Mouth" will be presented.
Pirandello, the winner of the Nobel Prize for Literature in 1934, also directed the Roman Art Theater for a while. The author, studied on Philosophy and Philology at the University of Rome and Bonn, has worked on psychological and social issues in his works in a subtle way. He was influenced by Henrik Ibsen and August Strindberg's writing style.
On the second screening day, Özgün Çoban will perform his performance with Hakan Ali Toker's music on our YouTube channels at 09:00 pm.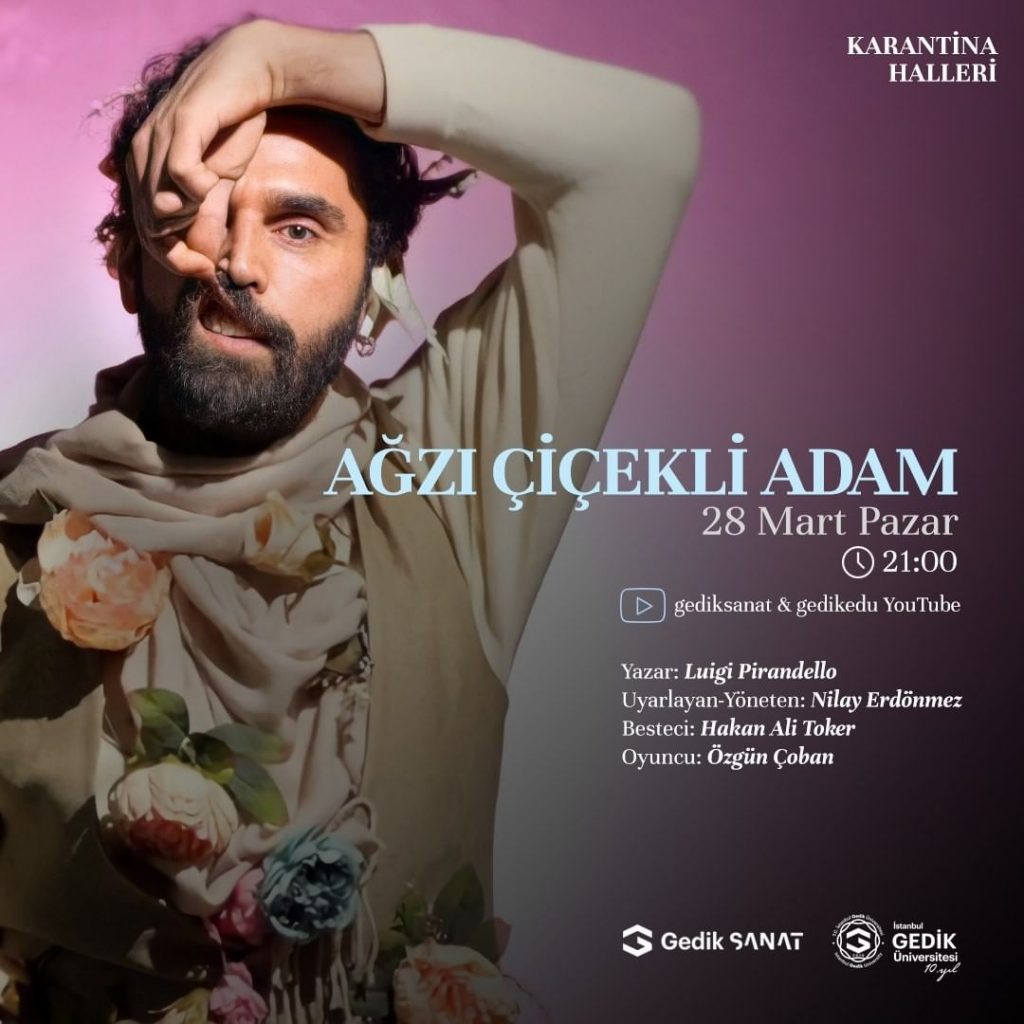 Gedik Sanat. Tüm hakları saklıdır. All rights reserved. © 2019.