Quarantine Circumstances | Leonce & Lena
9:00 pm
Quarantine Circumstances | Leonce & Lena
Quarantine Circumstances | Leonce & Lena
Event
With his works influenced by the French Revolution and the Enlightenment movement, Büchner emphasised the concept of realism by going beyond the borders of the German romantic movement.
At the sixth screening of Quarantine Circumstances, we will watch a section of the author's work titled Leonce and Lena. Woyzeck, which the author died before he could complete it, was also composed as an Opera by the famous German Composer Alban Berg. The texts he wrote inspired the artists of the 20th century and influenced the German theater.
? Ozan Erdönmez will perform with the music of Hakan Ali Toker.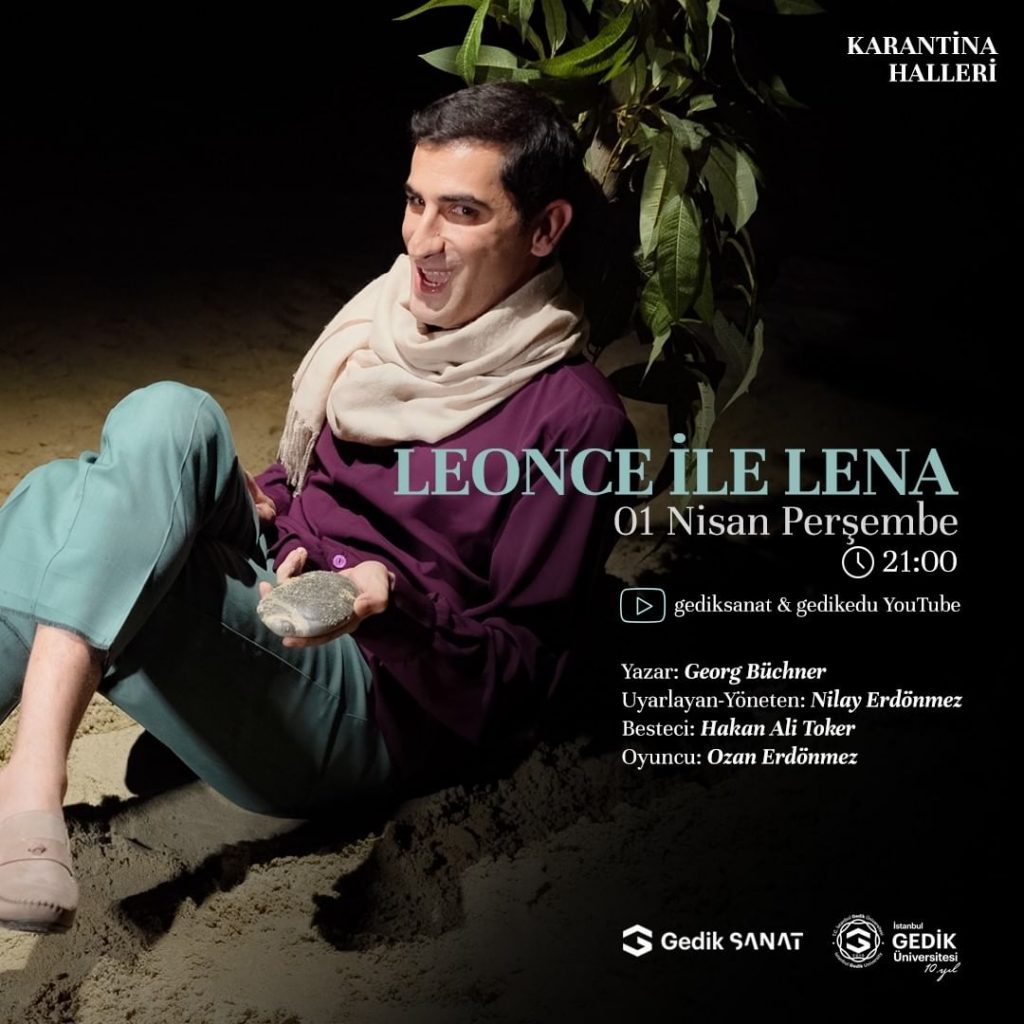 Gedik Sanat. Tüm hakları saklıdır. All rights reserved. © 2019.