Modern Epoch Choral Music
11:00 am
Modern Epoch Choral Music
Modern Epoch Choral Music
Event
Gedik Art held the 2018-2019 Art Season Opening Concert with the Resonance Choir for the first time in the Gedik Robot Application and Research Area under the title "Choir at the Factory". Chorus culture, which is the most magical combination of the nature of human voice and polyphony, is included in the program this season with a seminar series. A rich content that goes deep into the concept of choral music and sound is waiting the participants under the direction of the State Polyphonic Choir conductor Burak Onur Erdem.
Consisting of three seminars, the second title of the series, Modern Period Choral Music will examine the 20th Century choral music and contemporary works of living composers.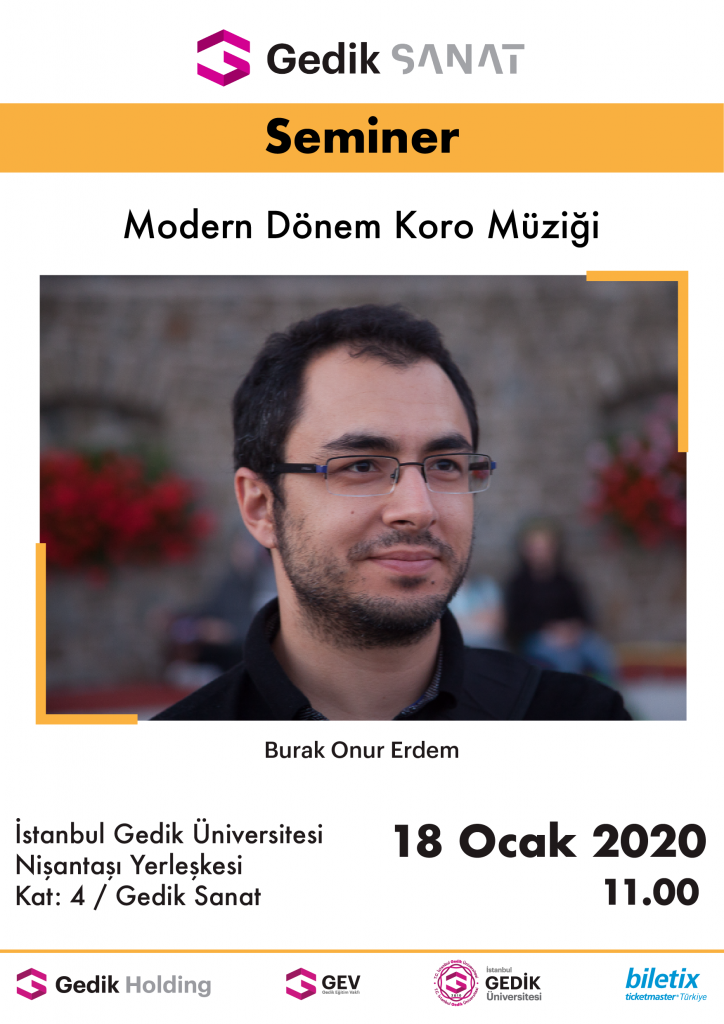 Gedik Sanat. Tüm hakları saklıdır. All rights reserved. © 2019.