Gedik Art Meetings (ONLINE) – Sinan Dizmen
4:00 pm
Gedik Art Meetings (ONLINE) - Sinan Dizmen
Gedik Art Meetings (ONLINE) – Sinan Dizmen
Event
Gedik Art Meetings continues.
Assoc. Professor Sinan Dizmen, who has master and doctorate degree from the Lübeck School of Music, one of the leading music schools in the world, had his name rather frequently mentioned in festivals and concerts he participated in national and international platforms. Do not miss the talk that will be broadcasted live on the Istanbul Gedik University Instagram page, moderated by Assoc. Nihan Atalay on Monday, May 11, at 16:00.
Istanbul Gedik University Instagram Page
@gedikedu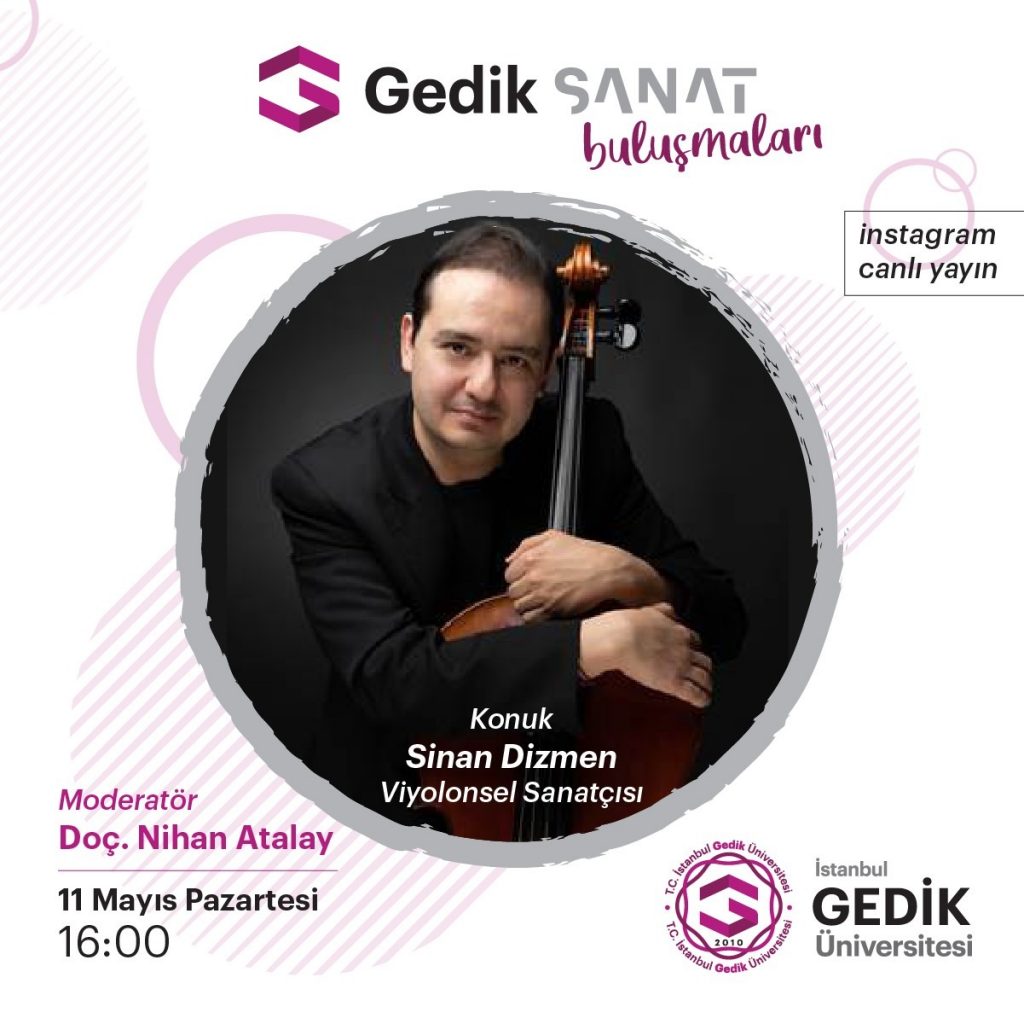 Gedik Sanat. Tüm hakları saklıdır. All rights reserved. © 2019.