Gedik Art Meetings (ONLINE) – Serhan Bali
4:00 pm
Gedik Art Meetings (ONLINE) - Serhan Bali
Gedik Art Meetings (ONLINE) – Serhan Bali
Event
Gedik Art Meetings continues. Andante Magazine's Editor-in-Chief and Music Researcher Serhan Bali and Caner Akgün will have an interview about the Music Workshops at our University, on Friday, June 26 at 16:00, at the Istanbul Gedik University Official Instagram Page.
Istanbul Gedik University Instagram Page
@gedikedu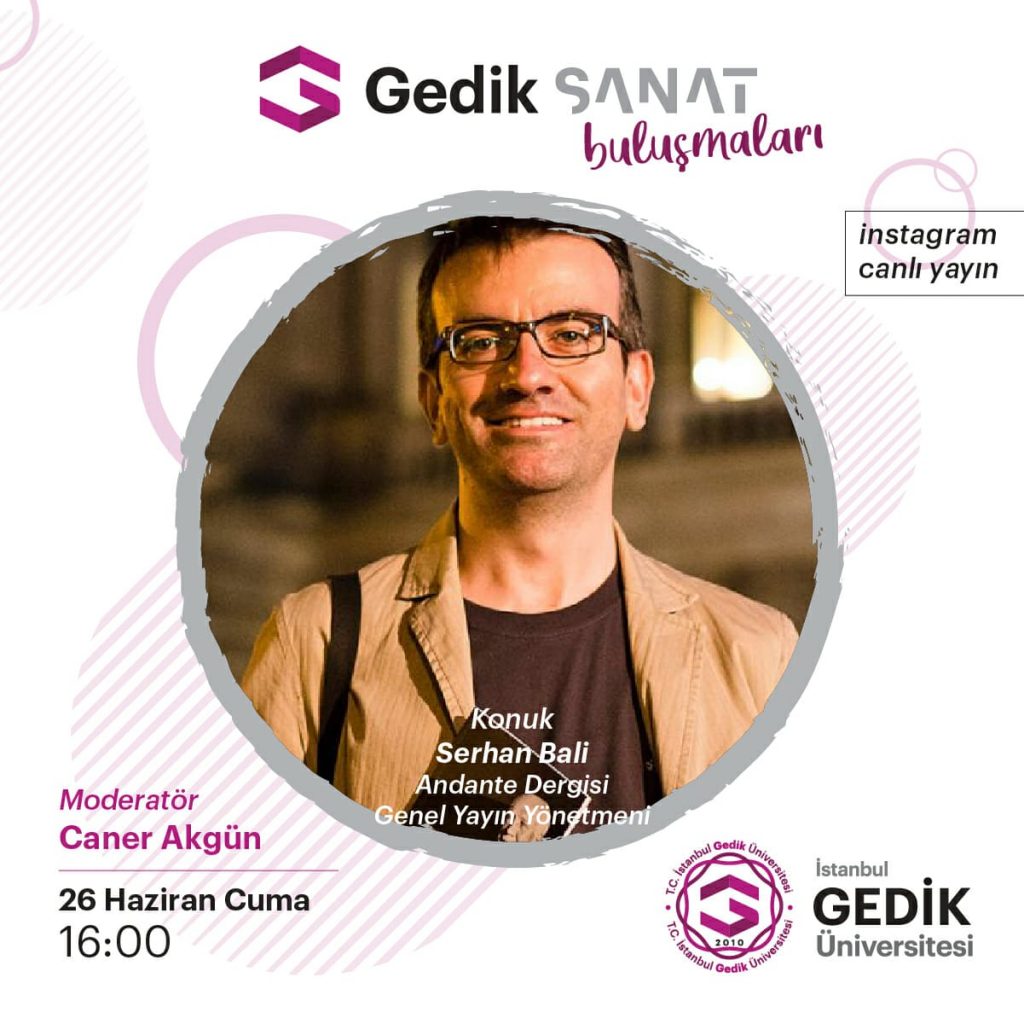 Gedik Sanat. Tüm hakları saklıdır. All rights reserved. © 2019.