Gedik Art Meetings (ONLINE) – Prof. Gürer Aykal
4:00 pm
Gedik Art Meetings (ONLINE) - Prof. Gürer Aykal
Gedik Art Meetings (ONLINE) – Prof. Gürer Aykal
Event
The second guest of the Art Meetings, organized in partnership with Istanbul Gedik University and Gedik Art, will be our doyen conductor, national artist Prof. Gürer Aykal. In the special interview, moderated by Istanbul Gedik University's Art Consultant and Gedik Art's Art Director Caner Akgün, that will take place due to the 100th Anniversary of April 23, National Sovereignty and Children's Day, we will talk with Gürer Aykal on the topics of Music Innovations in Republican Era and the moves required for national sovereignty in music.
Istanbul Gedik University Instagram Page
@gedikedu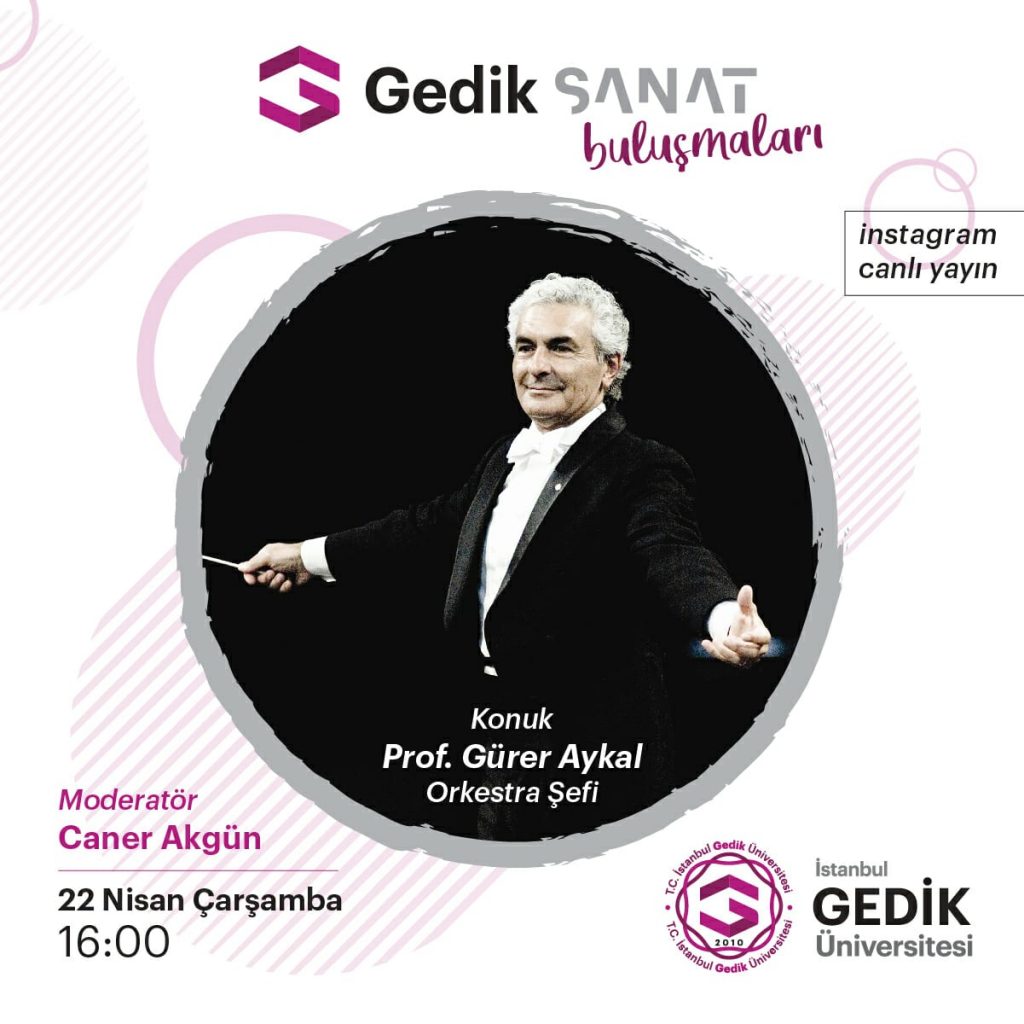 Gedik Sanat. Tüm hakları saklıdır. All rights reserved. © 2019.