Gedik Art Meetings (ONLINE) – Prof. Ayla Uludere
4:00 pm
Gedik Art Meetings (ONLINE) - Prof. Ayla Uludere
Gedik Art Meetings (ONLINE) – Prof. Ayla Uludere
Event
Gedik Sanat meetings continues. Prof.Ayla Uludere, who has been teaching and managing for many years at MSGSU State Conservatory, continues her chamber music studies with Trio Pan and the Istanbul Flute Ensemble. The artist, who has achieved very important successes in her solo flute career, is currently a jury member in the competitions held in this field. Prof. Ayla Uludere will be our Art Consultant Assoc. Nihan Atalay's guest on Istanbul Gedik University's live broadcast. You are invited to meet our two important flute artists.
Istanbul Gedik University Instagram Page
@gedikedu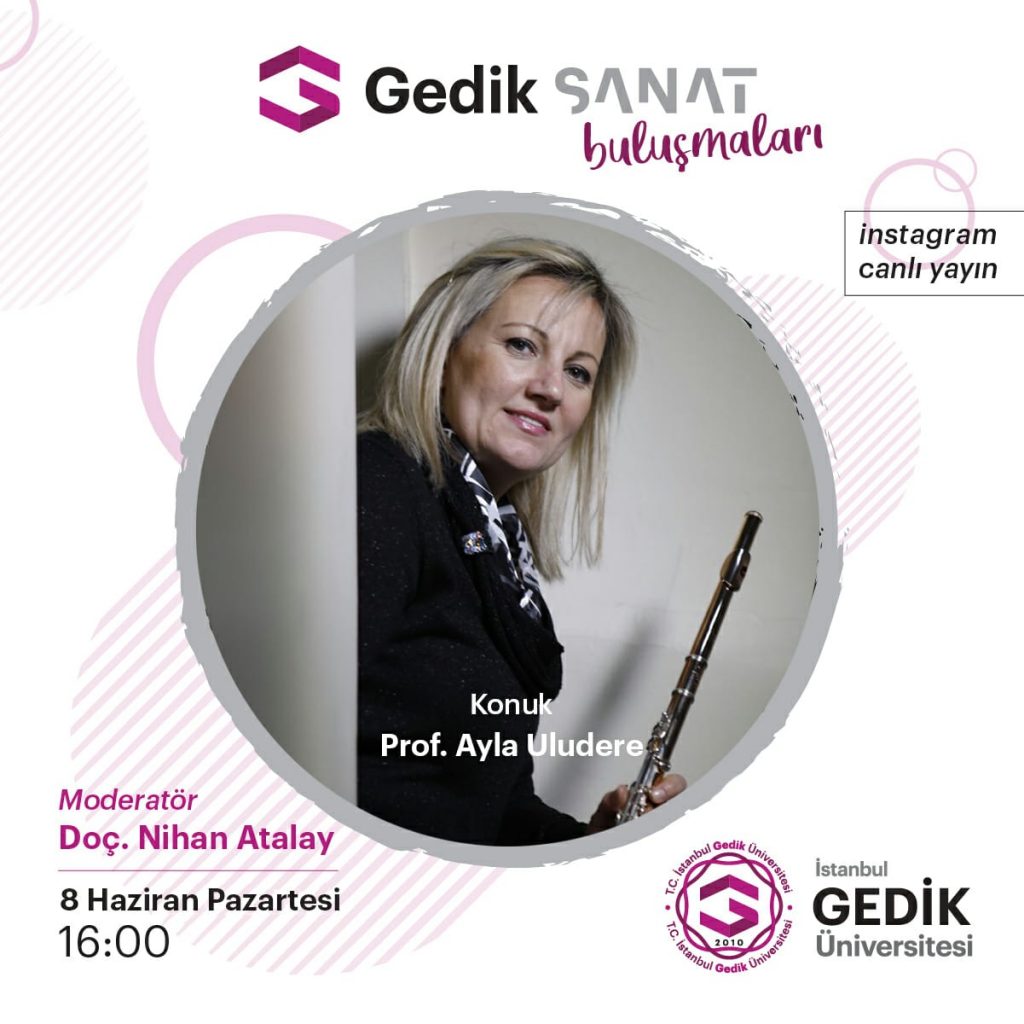 Gedik Sanat. Tüm hakları saklıdır. All rights reserved. © 2019.