Gedik Art Meetings (ONLINE) – Gülsin Onay
4:00 pm
Gedik Art Meetings (ONLINE) - Gülsin Onay
Gedik Art Meetings (ONLINE) – Gülsin Onay
Event
Gedik Art Meetings continues.
Gülsin Onay, who studied at the Paris Conservatory with the Gifted Children Law; makes our country proud of many projects abroad and in Turkey with her titles of State Artist and UNICEF Goodwill Ambassador. The artist, who is an abiding soloist of CSO and Bilkent Symphony Orchestra, will be the guest of our Art Consultant Assoc. Nihan Atalay on Monday, 27 April at 16.00 on Istanbul Gedik University Instagram Page within the scope of Gedik Art Meetings.
Istanbul Gedik University Instagram Page
@gedikedu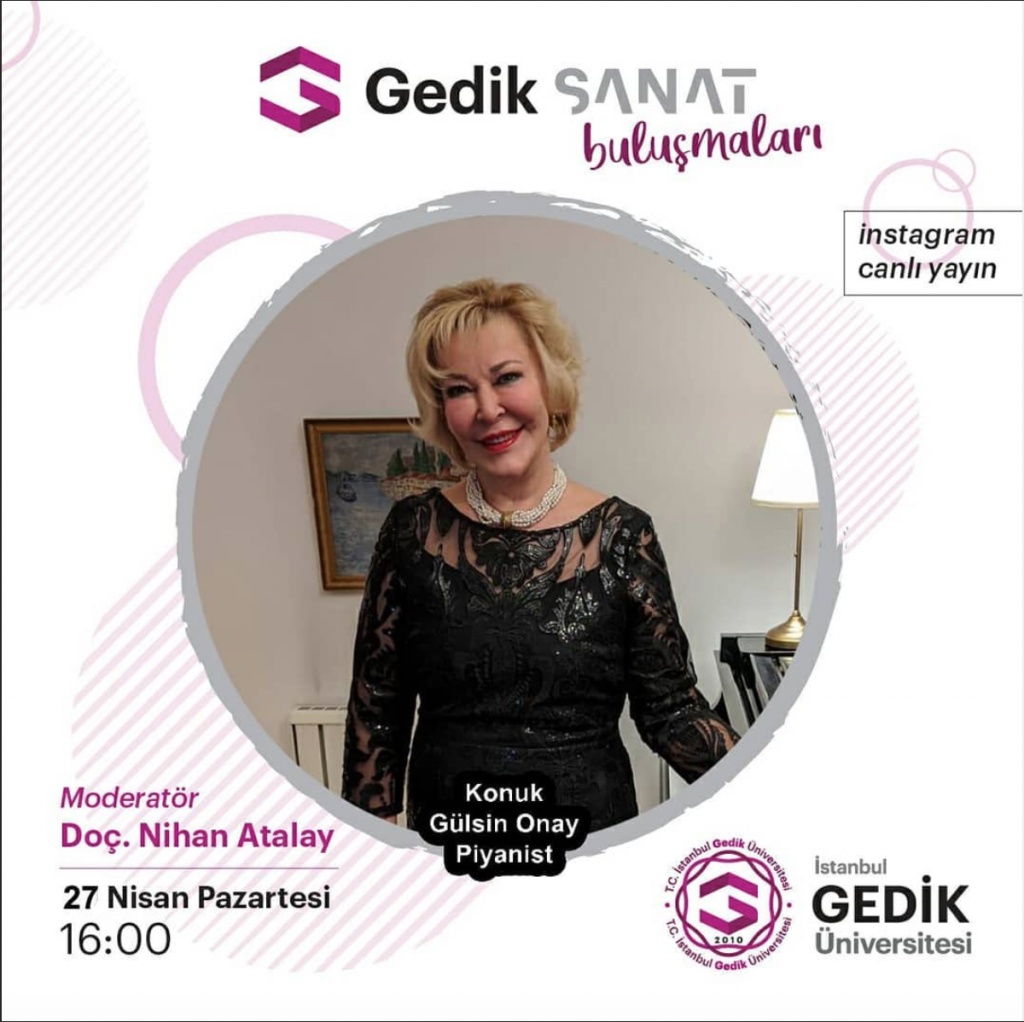 Gedik Sanat. Tüm hakları saklıdır. All rights reserved. © 2019.