Gedik Art Meetings (ONLINE) – Furkan Bilgi
4:00 pm
Gedik Art Meetings (ONLINE) - Furkan Bilgi
Gedik Art Meetings (ONLINE) – Furkan Bilgi
Event
Furkan Bilgi, who continues his activities within the Istanbul State Turkish Music Research and Application Society, is among the leading artists of many projects, especially Yeni Türkü. The interview of Bilgi, who has many works on the introduction and dissemination of Istanbul kemancha, and Caner Akgün is at Istanbul Gedik University Instagram Account on Wednesday, 1 July, at 16:00.
Istanbul Gedik University Instagram Page
@gedikedu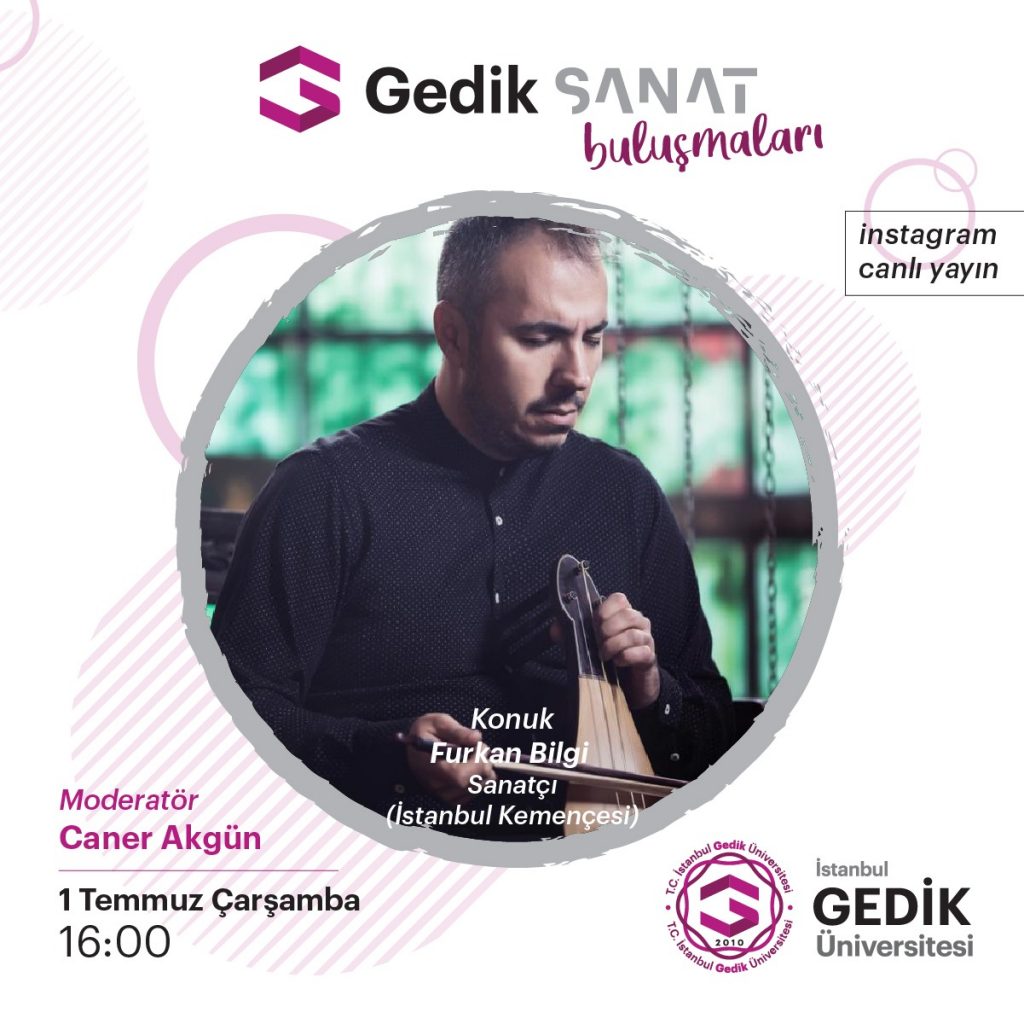 Gedik Sanat. Tüm hakları saklıdır. All rights reserved. © 2019.