Gedık Art Meetıngs (ONLINE) – FİGEN AYHAN KARAKELLE
4:00 pm
Gedık Art Meetıngs (ONLINE) - FİGEN AYHAN KARAKELLE
Gedık Art Meetıngs (ONLINE) – FİGEN AYHAN KARAKELLE
Event
After her education at Bilkent University Faculty of Music and Performing Arts Department of Directing Figen Ayhan Karakelle, who is the creator of many works and festivals in the field of performing arts, still continues working in Ankara State Opera and Ballet. The conversation, moderated by Caner Akgün, on the perspective of young people in art and the importance that should be given to the arts in university education, will be held at Istanbul Gedik University's Official Instagram Address on August 26 at 16.00.
Istanbul Gedik University Instagram Page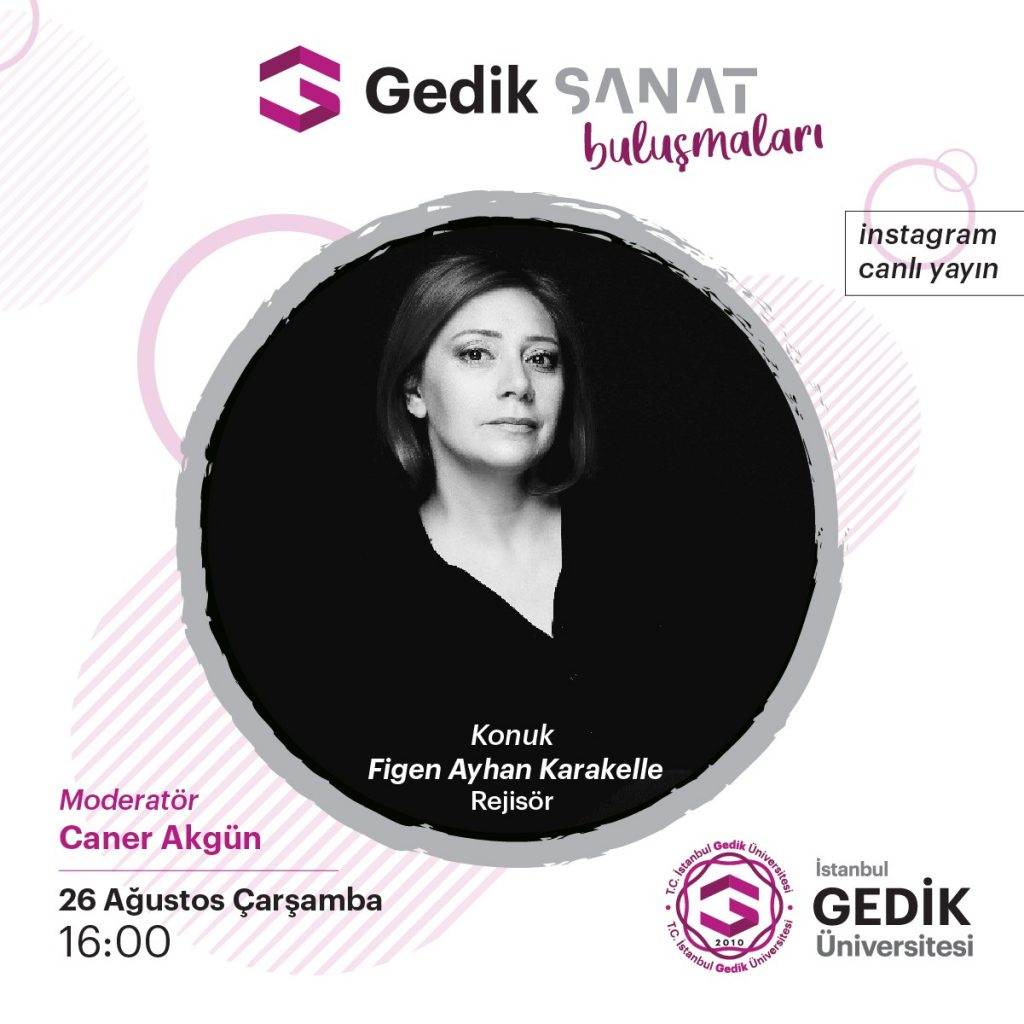 Gedik Sanat. Tüm hakları saklıdır. All rights reserved. © 2019.