Gedik Art Meetings (ONLINE) – Doğaç Bezdüz
4:00 pm
Gedik Art Meetings (ONLINE) - Doğaç Bezdüz
Gedik Art Meetings (ONLINE) – Doğaç Bezdüz
Event
Gedik Art Meetings continues. One of our guests this week, Doğaç Bezdüz, started his piano education in 2006 at the Mersin University State Conservatory as a student of Marina Cincaradze. Bezdüz, who studied at the Gülnara Aziz class at Bilkent University between 2013-2015, has been working for three years with Professor Ludmil Angelov at the New Bulgarian University Music Department in Sofia. The interview with our young pianist is at Istanbul Gedik University's Official Instagram address on June 17 at 16:00.
Istanbul Gedik University Instagram Page
@gedikedu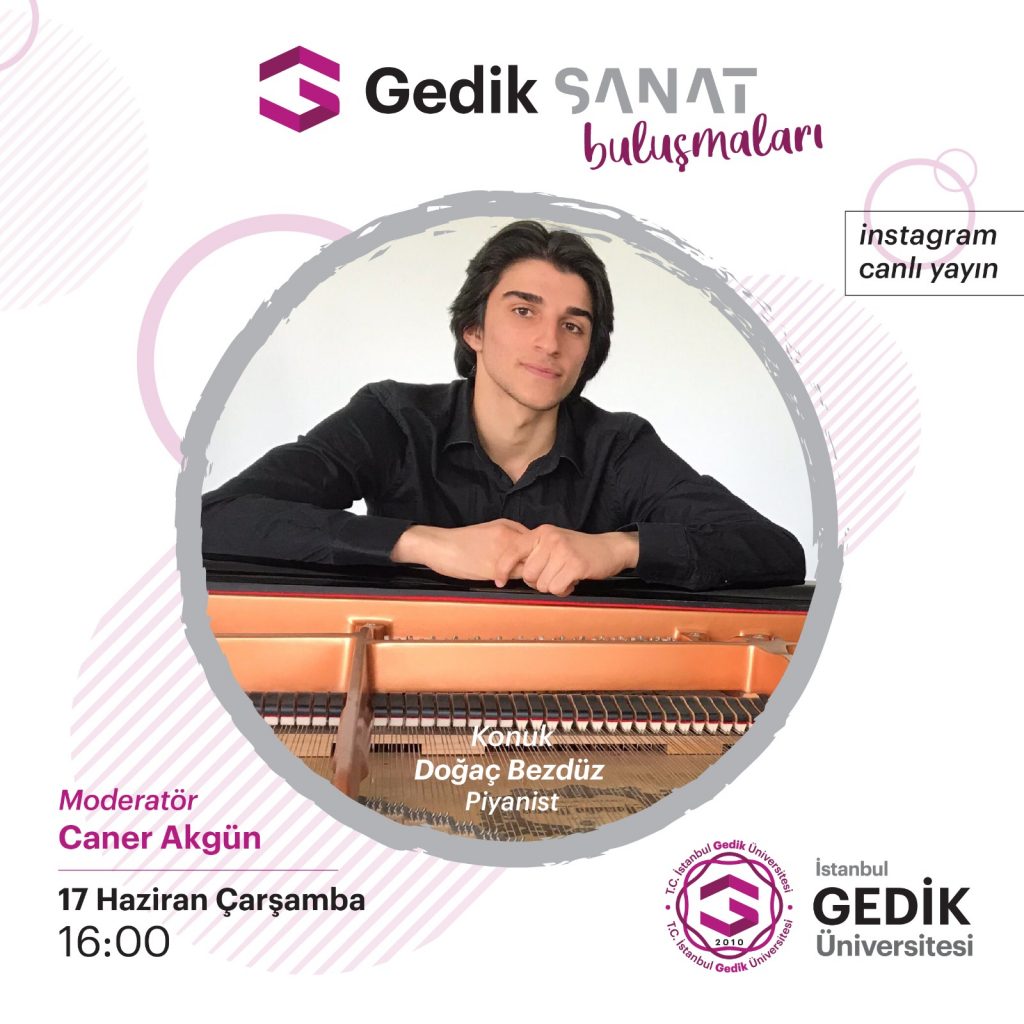 Gedik Sanat. Tüm hakları saklıdır. All rights reserved. © 2019.