Gedık Art Meetıngs (ONLINE) – Cem ONERTURK
4:00 pm
Gedık Art Meetıngs (ONLINE) - Cem ONERTURK
Gedık Art Meetıngs (ONLINE) – Cem ONERTURK
Event
Önertürk, who completed his undergraduate study at Bilkent University Faculty of Music and Performing Arts and was accepted to the Master's Programs in Hannover and Munich Music Academies, received his associate professorship in 2015. In addition to his solo performances at important festivals, the artist who performs with chamber music ensembles such as Anadolu Wind Quintet and Hezarfen Ensemble, is still a Solo Flute artist, Orchestra representative in the Gedik Philharmonic Orchestra and Associate Professor at the Uludağ University State Conservatory. Our interview with Cem Önertürk on art life, Gedik Philharmonic Orchestra and his academician identity, will be on Istanbul Gedik University Official Instagram page on July 15 at 16.00.
Istanbul Gedik University Instagram Page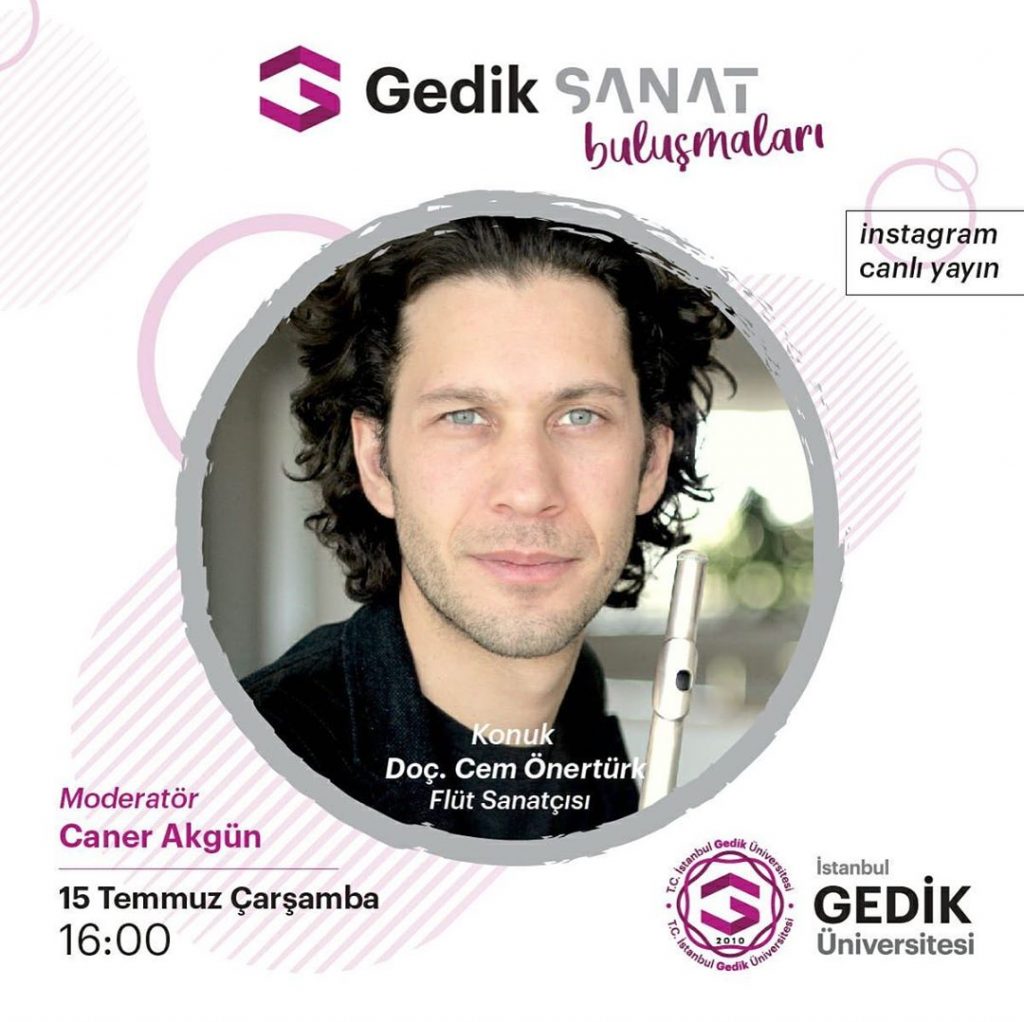 Gedik Sanat. Tüm hakları saklıdır. All rights reserved. © 2019.