Gedik Art Meetings (ONLINE) – Cem Mansur
4:00 pm
Gedik Art Meetings (ONLINE) - Cem Mansur
Gedik Art Meetings (ONLINE) – Cem Mansur
Event
Gedik Art Meetings continues. Orchestra Conductor, Cem Mansur, one of the artists who shapes our culture and art life with his idealistic projects, continues his valuable projects as the Art Director of CRR Concert Hall. Do not miss the live chat with Cem Mansur on Wednesday, May 13 at 16:00, moderated by Caner Akgün, on the official Instagram page of Istanbul Gedik University.
Istanbul Gedik University Instagram Page
@gedikedu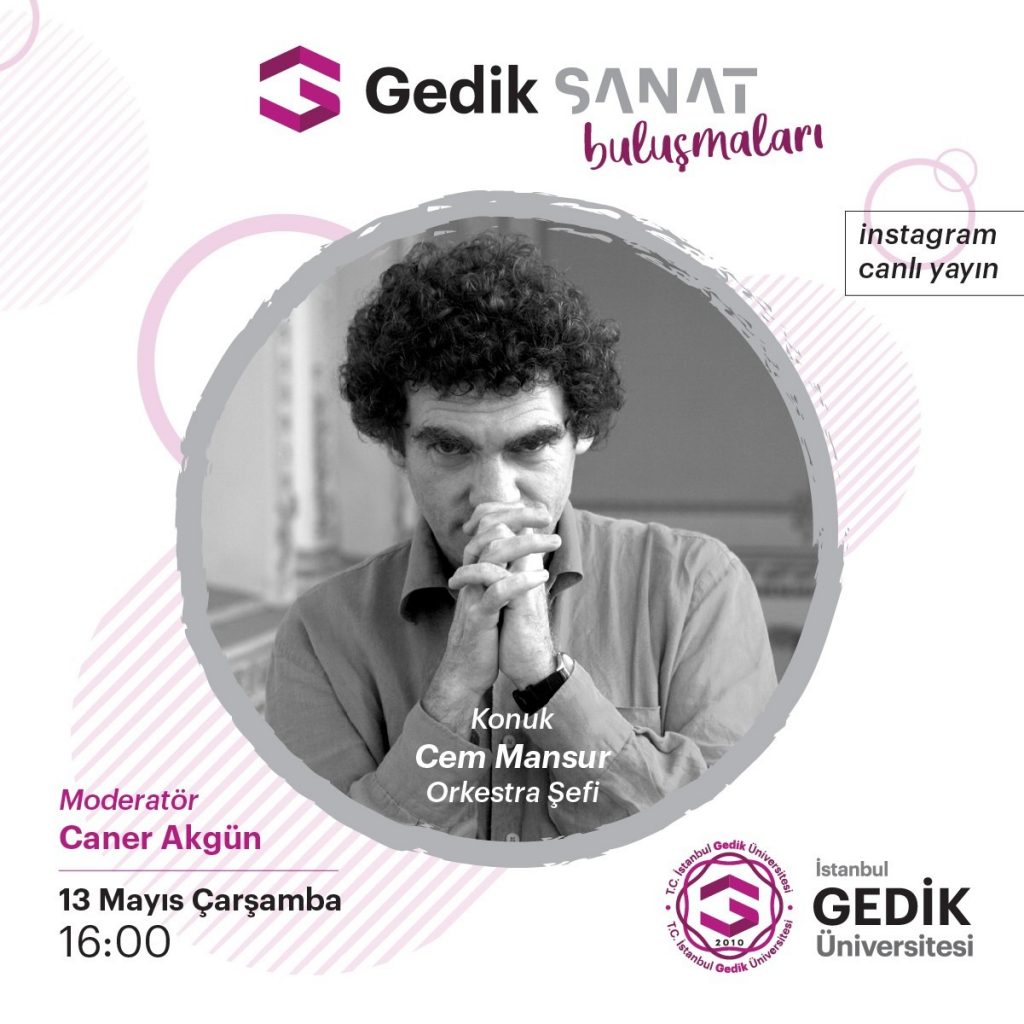 Gedik Sanat. Tüm hakları saklıdır. All rights reserved. © 2019.