Gedık Art Meetıngs (ONLINE) – Cem ESEN
4:00 pm
Gedık Art Meetıngs (ONLINE) - Cem ESEN
Gedık Art Meetıngs (ONLINE) – Cem ESEN
Event
The young pianist Cem Esen, who continues his education at the Hochschule für Musik school in Hannover, produces very original works with his composition studies with the style of "Contromantism" which he has worked on and created. Caner Akgün's interview with our young and talented artist is at the Official Instagram Page of Istanbul Gedik University, on Wednesday, July 29th, at 16:00.
Istanbul Gedik University Instagram Page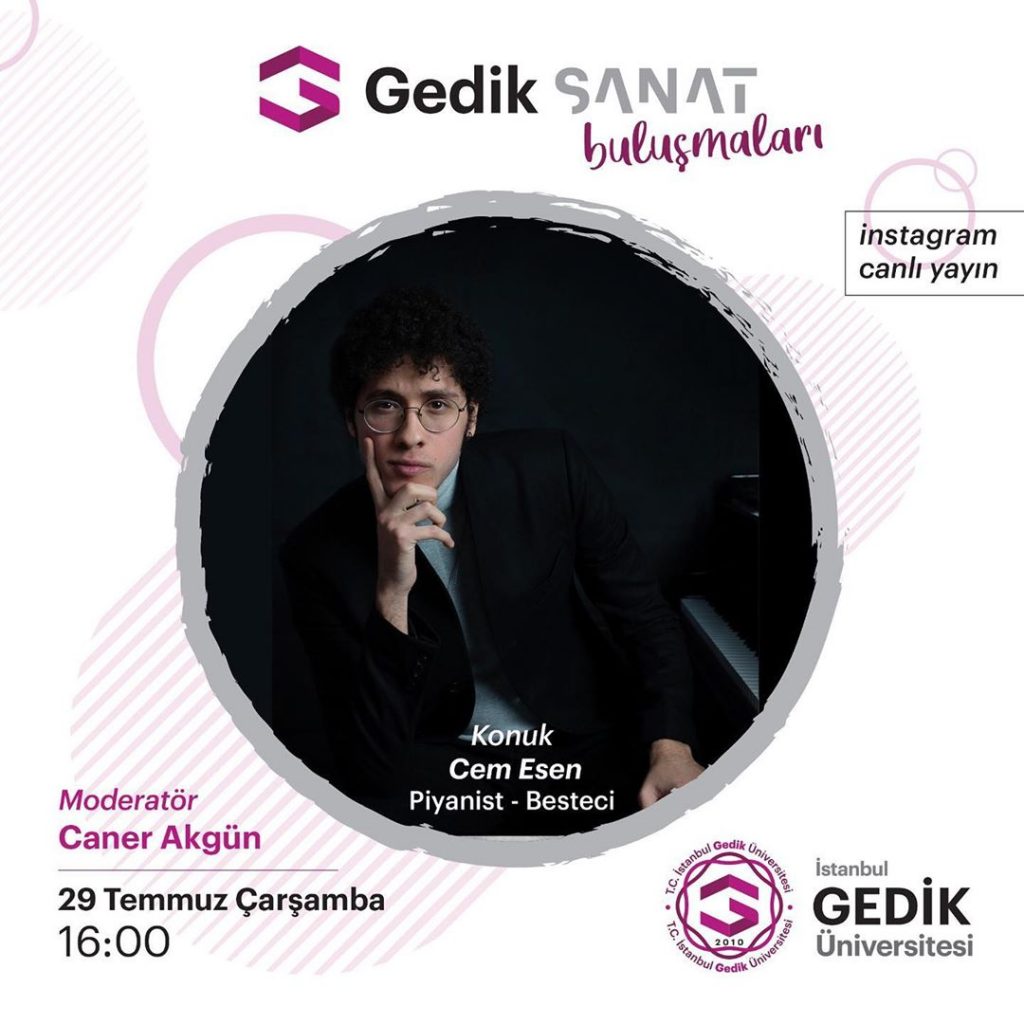 Gedik Sanat. Tüm hakları saklıdır. All rights reserved. © 2019.