Gedık Art Meetıngs (ONLINE) – ASAF ERDEMLİ
4:00 pm
Gedık Art Meetıngs (ONLINE) - ASAF ERDEMLİ
Gedık Art Meetıngs (ONLINE) – ASAF ERDEMLİ
Event
Caner Akgün and Asaf Erdemli as sculpturer who successfully implemented the conceptual and associative elements of contemporary art with his sculptural works in the field of metal, talked about the life of the artist and the Metamorphosis project that will take place in Gedik Sanat during September. You can follow it Wednesday, September 2 at 16:00 in Istanbul Gedik University Official Instagram Account.
Istanbul Gedik University Instagram Page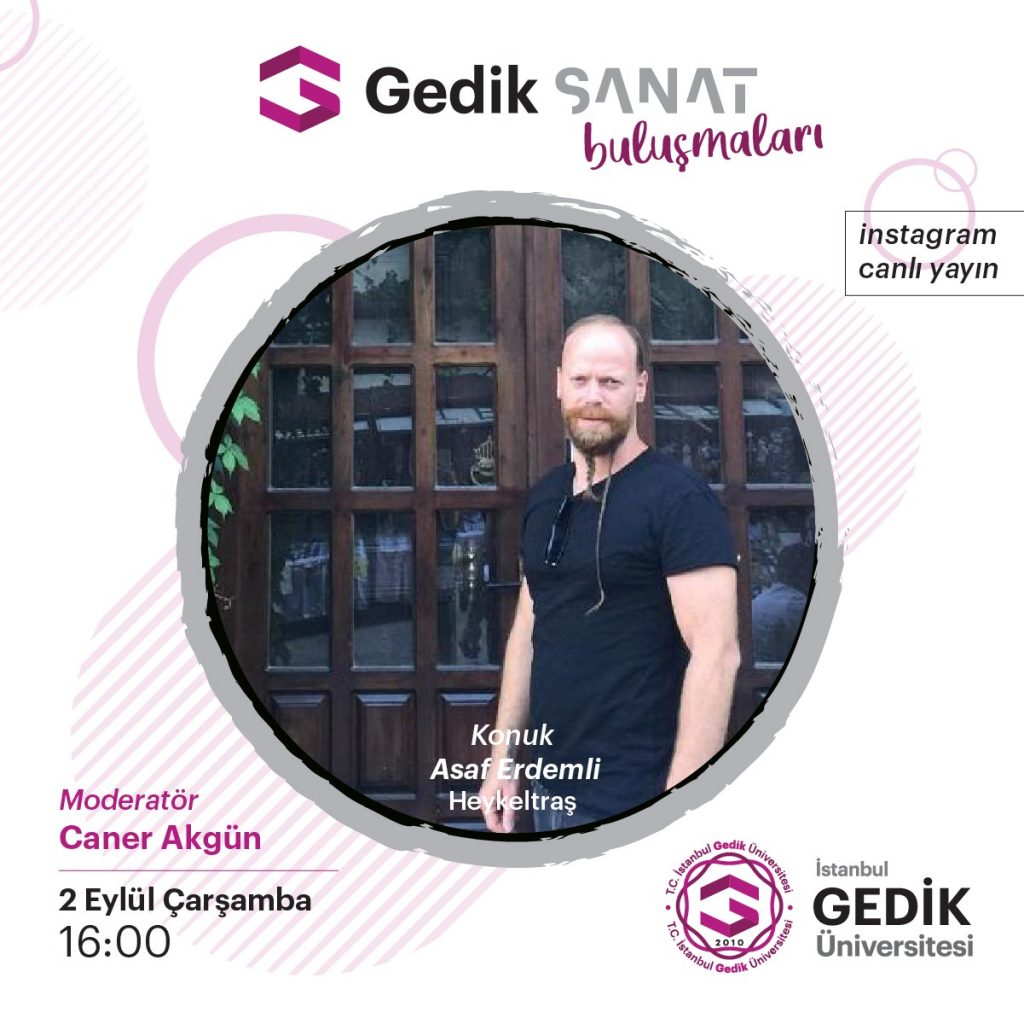 Gedik Sanat. Tüm hakları saklıdır. All rights reserved. © 2019.