"FUSION" Kaynaşma INSTAGRAM LIVE WITH Murat Erginol – Uğurcan Öztekin
9:00 pm
"FUSION" Kaynaşma INSTAGRAM LIVE WITH Murat Erginol – Uğurcan Öztekin
"FUSION" Kaynaşma INSTAGRAM LIVE WITH Murat Erginol – Uğurcan Öztekin
Event
Our conversation with Uğurcan Öztekin, who is continuing his work at ICC (Istanbul Composers Collective), about his piece titled "String Quartet No: 1" written for the Kaynaşma "Fusion" project, is today on Gedik Sanat Official Instagram Address at 21.00.
The live broadcast, moderated by Gedik Philharmonic Orchestra Representative Murat Erginol, will focus on the structure of Uğurcan Öztekin's music and the Fusion project.
Gedik Sanat Instagram Page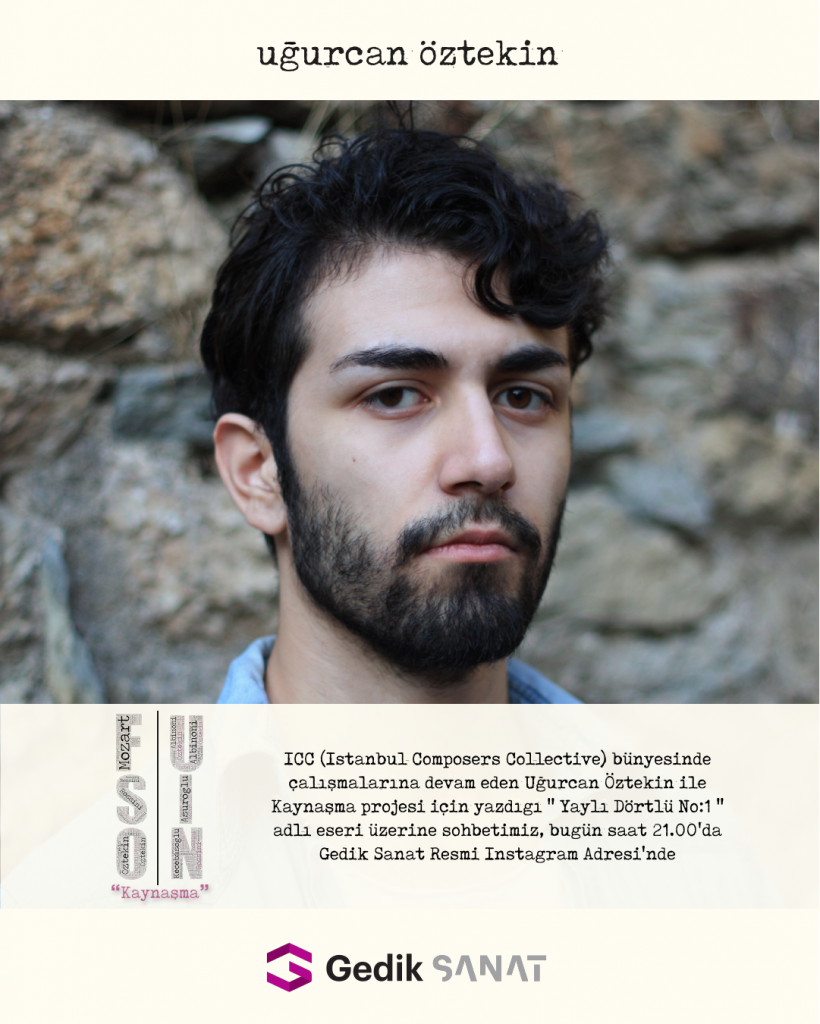 Gedik Sanat. Tüm hakları saklıdır. All rights reserved. © 2019.