Beethoven's Tempestous Life
8:00 pm
Beethoven's Tempestous Life
Beethoven's Tempestous Life
Event
Gedik Art commemorates the great revolutionist of the music, Ludwig van Beethoven, in the 250th anniversary of his birth with seminars.
Music Author and publisher Serhan Bali will discuss the composer in three separate files for you.
Within the seminars, you will examine the creation process divided into three periods; stormy life story of the composer starting in Bonn and ending in Vienna, the revolutions he made in music, the Romantic Period composers he influenced, and the most important commentators who interpreted his works in history.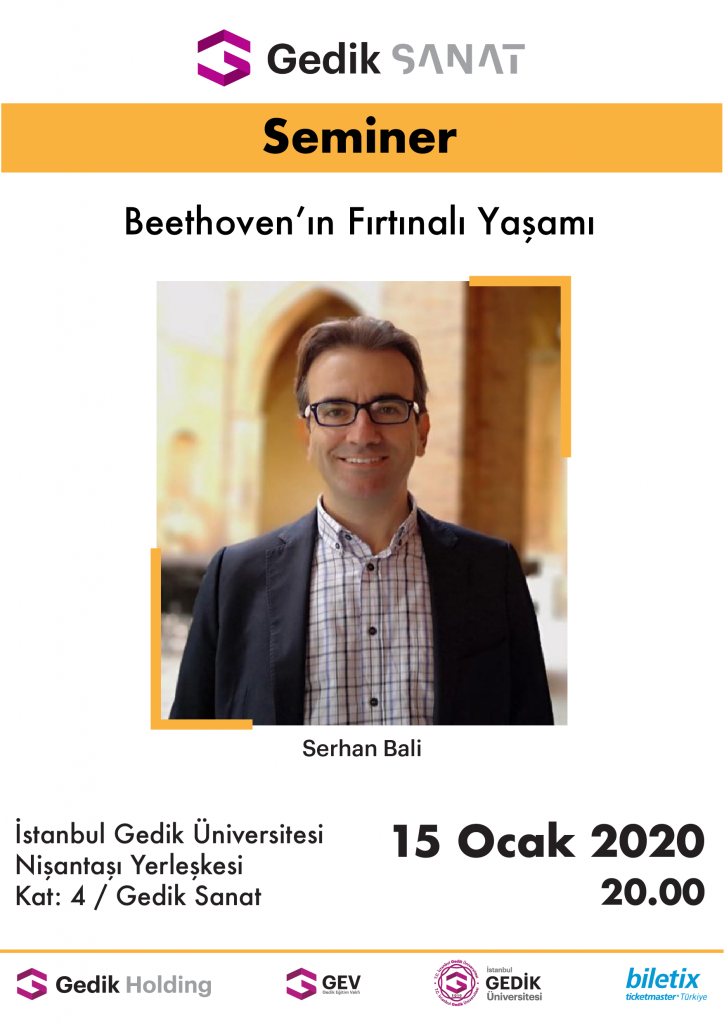 Gedik Sanat. Tüm hakları saklıdır. All rights reserved. © 2019.