Gedik Art Meetings (Online) – Nilay Erdönmez
4:00 pm
Gedik Art Meetings (ONLINE) - Nilay Erdönmez
Gedik Art Meetings (Online) – Nilay Erdönmez
Event
Nilay Erdönmez, who received the best actress award in many national and international festivals, including Adana Altın Koza and Nürnberg Film Festivals, is among the leading young generation actors of today with her outstanding performances in many theater plays. In addition to her cinema and theater projects, she continues her art life with a very successful acceleration in the television series called Hizmetçiler. We will talk with Erdönmez, who continues a workshop called TheaterYoga within the body of Gedik Art, on her art life, future plans and pandemic process we're experiencing. The live broadcast, which will be moderated by Caner Akgün, will be held on April 29 at 16.00 on Istanbul Gedik University Official instagram page.
Instagram: @gedikedu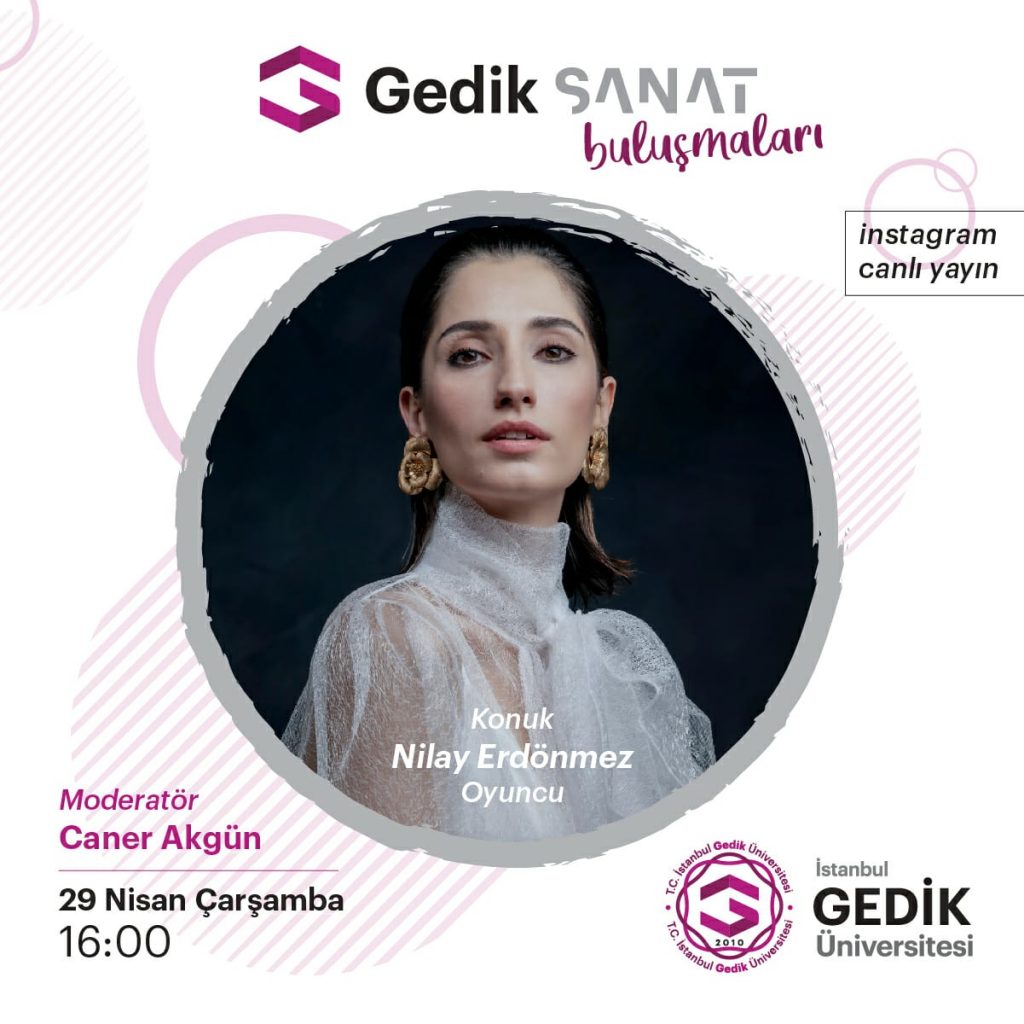 Gedik Sanat. Tüm hakları saklıdır. All rights reserved. © 2019.