9:00 pm
"Unvoiced Diaries" Instagram Live with Önder Baloglu - Yusuf Yalçın
Event
Yusuf Yalçın, who works with Prof. Ferhang Hüseyinov on Violin, and with Prof. Nevit Kodallı, on harmony and counterpoint at the Çukurova University State Conservatory, describes his main principle on making music as, 'The effort to connect with social issues without departing from the tonal understanding within the framework of a meaning integrity inspired by folk culture and life'. He still continues his studies as the concertmaster of Çukurova State Symphony Orchestra.
Gedik Art Instagram Page
@gediksanat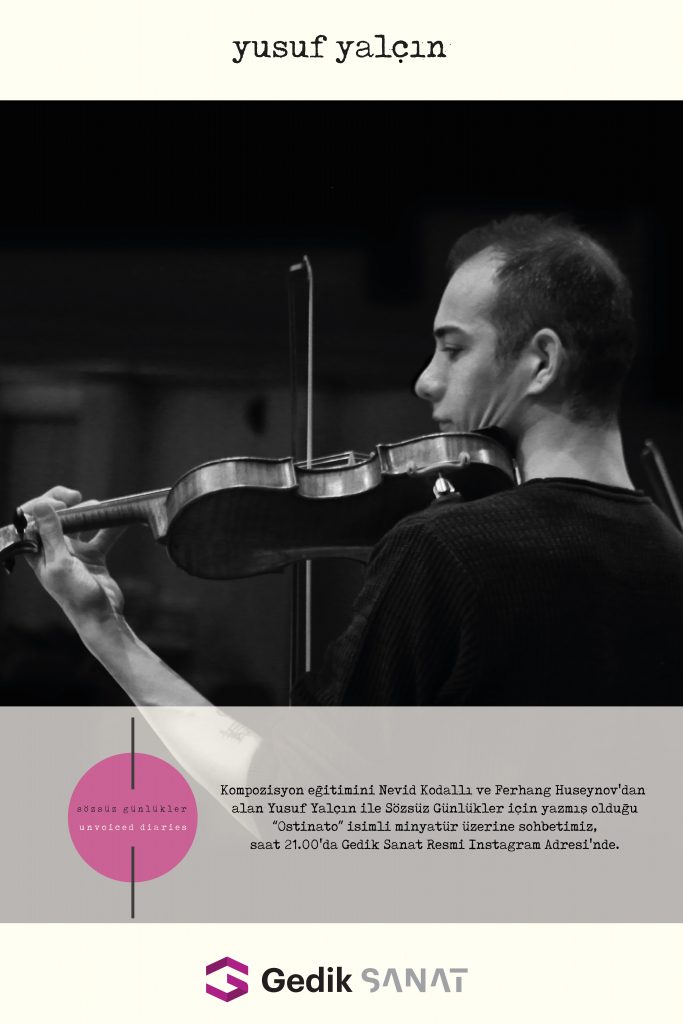 Gedik Sanat. Tüm hakları saklıdır. All rights reserved. © 2019.