Gedik Art Meetings (ONLINE) – Süleyman Yardım
4:00 pm
Gedik Art Meetings (ONLINE) - Süleyman Yardım
Gedik Art Meetings (ONLINE) – Süleyman Yardım
Event
After teaching at Konya Selçuk University State Conservatory, Neyzen Süleyman Yardım who continued his studies at Ankara University Classical Turkish Music Association, will join our Art Consultant Assoc. Nihan Atalay's interview at Istanbul Gedik University's Official Instagram Page on June 15 at 16:00. You are invited to our conversation on Mevlana and Ney.
Istanbul Gedik University Instagram Page
@gedikedu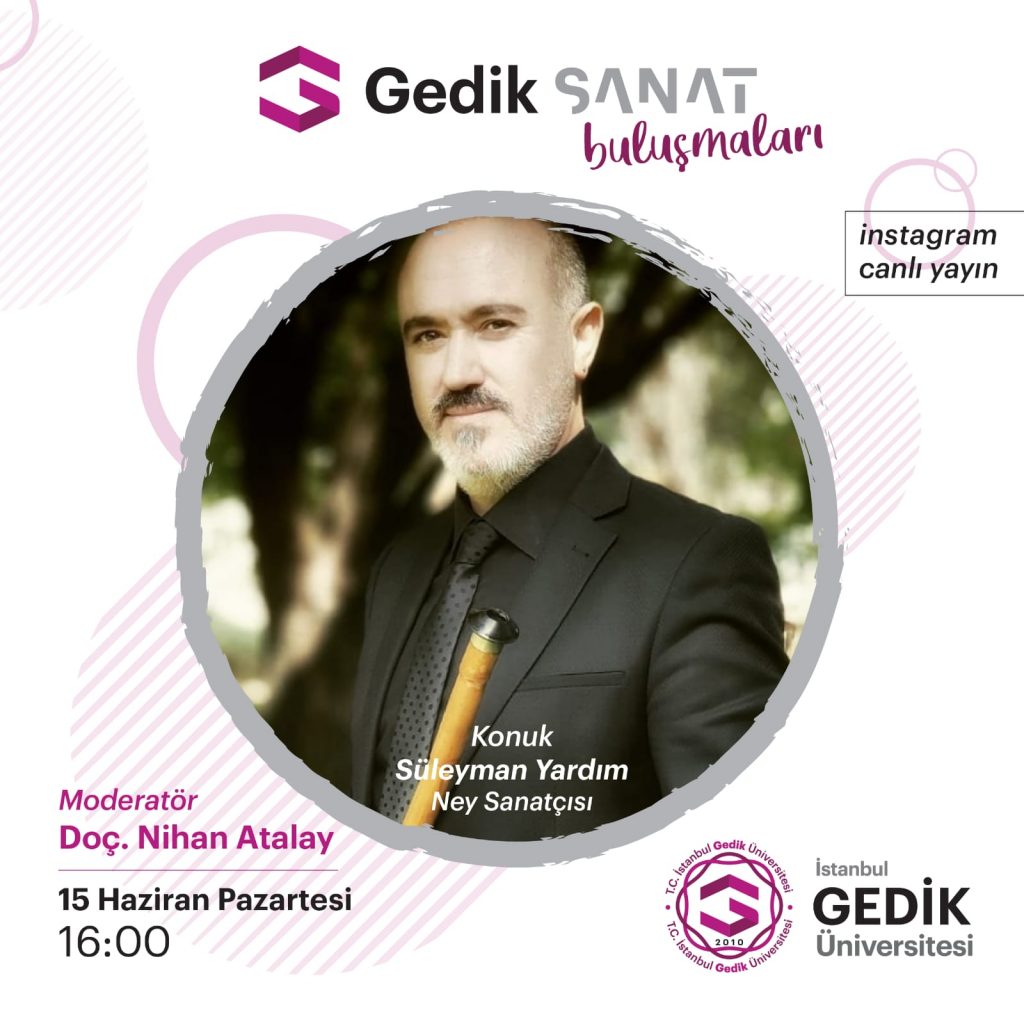 Gedik Sanat. Tüm hakları saklıdır. All rights reserved. © 2019.