"Unvoiced Diaries" Instagram Live with Önder Baloglu – Oğuzhan Balcı
9:00 pm
"Unvoiced Diaries" Instagram Live with Önder Baloglu - Oğuzhan Balcı
"Unvoiced Diaries" Instagram Live with Önder Baloglu – Oğuzhan Balcı
Event
Oğuzhan Balcı started music at the age of 6 with Prof. Cenan Akın at the Istanbul State Opera and Ballet Youth Choir and at TRT Istanbul Children's Choir with Yücel Elmas. The composer, who worked with Professor Ahyan Turan on violin and with Professor Emin Sabitoğlu on composition, composed many works that have been performed by various orchestras in Turkey and abroad. Balcı, who has also been the permanent conductor of the Bursa Regional State Symphony Orchestra for two years, continues his works with Orchestra Istanbul, of which he founded. He is a lecturer at the Composition Department of the I.T.U. Turkish Music State Conservatory.
Gedik Art Instagram Page
@gediksanat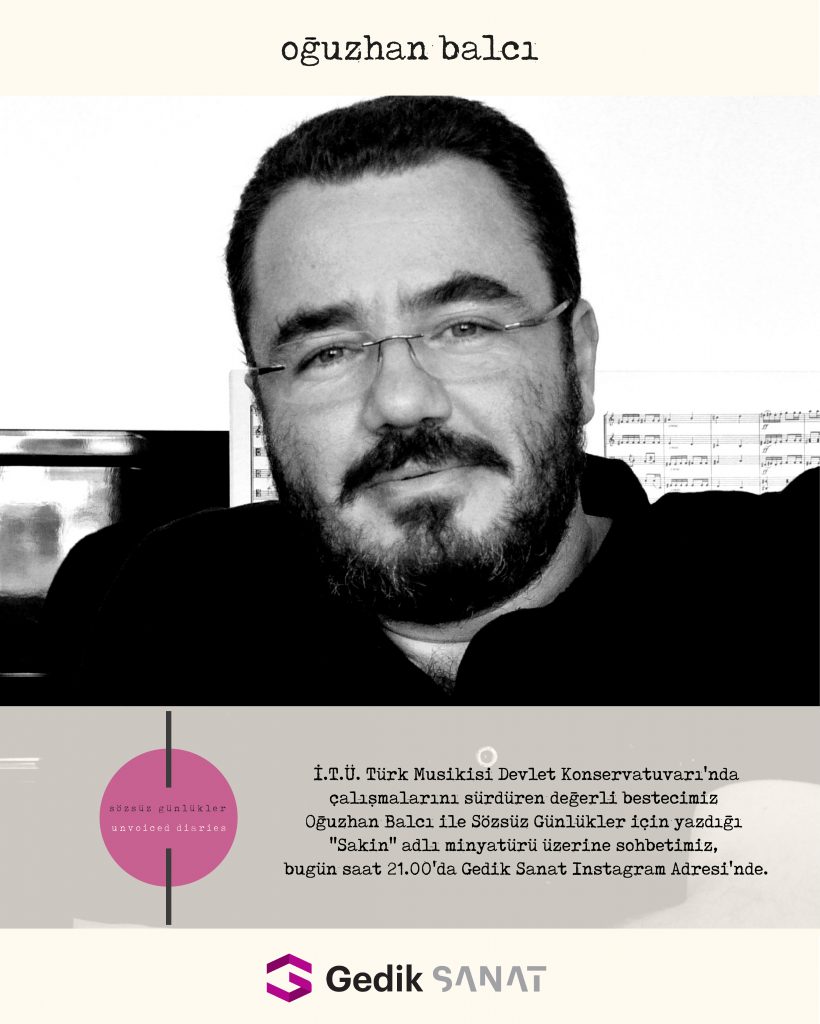 Gedik Sanat. Tüm hakları saklıdır. All rights reserved. © 2019.